Surgeons Leaving Tools Behind in Patients is Not Rare: Report
October 22, 2013
By: Irvin Jackson
A new report suggests that surgeons and other health care professionals leave medical devices inside of patients after surgery more often than is generall believed, particularly sponges and broken tool parts.  
The Joint Commission published a Sentinel Event Alert (PDF) on October 17, calling for health care professionals to take action to prevent the unintended retention of foreign objects (URFOs), also known as retained surgical items (RSIs).
These events occur when a surgeon accidentally leaves a medical tool inside a patient's body once surgery is complete. According to The Joint Commission, there could be as many as 2,000 such incidents each year in the United States alone.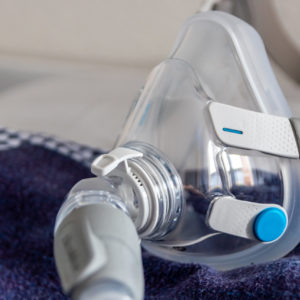 Did You Know?
Millions of Philips CPAP Machines Recalled
Philips DreamStation, CPAP and BiPAP machines sold in recent years may pose a risk of cancer, lung damage and other injuries.
Learn More
Most medical professionals consider URFOs as "never events," meaning there is no excuse for them ever happening.
The Joint Commission, a medical watchdog group, found more than 770 reports of retained foreign objects in surgical patients from 2005 to 2012. They resulted in at least 16 patient deaths. However, the group believes that a vast number of cases are never reported and estimates that most likely there are 1,500 to 2,000 URFO cases in the U.S. each year.
Out of the 770 plus incidents the group analyzed, the Joint Commission found that the objects most commonly left behind in patients include:
Sponges and towels
Device components and fragments, like stapler components, guidewires, catheters and broken parts
Needles and other sharps
Malleable retractors and other instruments
The analysis showed that one of the most common factors in surgeons leaving tools behind in patients appears to be body mass index, suggesting that it is easier to lose medical instruments in larger patients. Other risk factors include urgent procedures, unexpected changes during an operation, multiple procedures involving multiple teams, and staff changes during operations. Patients undergoing an emergency operation were nine times more at risk of URFO than other patients, and patients undergoing a procedure that changed unexpectedly were at four times the risk.
Many experts, including The Joint Commission, say that the use of a simple checklist that accounts for every tool before and at the end of surgery, before closing procedures, can help prevent most URFO incidents. The group also recommends inspection of instruments before and after use to make certain fragments were not left in the patient's body. Surgical team communication, briefings and debriefings would also help, the group found.
In cases where URFOs are suspected, like when the surgical count is incorrect, the entire surgical field should be radiographed before the patient is removed from the OR, the group suggests.
According to a 2003 report published in the New England Journal of Medicine, there were about 1,500 cases a year in which a sponge or surgical tool was left behind after surgery. Approximately 88% of the cases involved a final count that was incorrect.
In many cases, forgotten surgical sponges left after surgery are not discovered for a number or years, when patients begin suffering from unexplained symptoms. The difficulty in detecting the surgical mistake has led most states to allow exemptions to the statute of limitations for medical malpractice suits in cases where a foreign object is left behind during surgery.
The Joint Commission estimates that each incident can cost an average of $166,000 including legal defense, indemnity payments and surgical costs that are not reimbursed by Medicare.
"*" indicates required fields