Surgical Complications, Death Risk Higher At Hospitals With Fewer Procedures: Report
May 20, 2015
By: Martha Garcia
Patients undergoing certain surgical procedures at smaller hospitals may face a higher risk of severe complications and death when compared to patients operated on at busier hospitals, due to a lack of sufficient practice for surgical teams, according to the findings of a recent report. 
The latest U.S. News & World Report on Hospital Quality suggests that thousands of deaths may be prevented each year if surgical procedures performed at low volume hospitals had been performed at high volume hospitals.
Researchers identified every hospital across the country that operated on or treated fewer than 25 traditional Medicare inpatients from 2010 to 2012 for 20 frequent procedures and conditions. Hospitals in thinly populated areas, also known as low volume hospitals, were found to have a higher risk of death when compared to the highest-volume fifth of hospitals.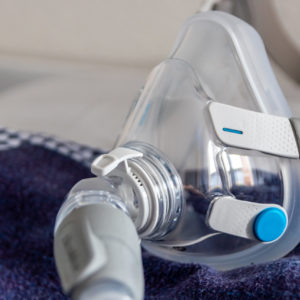 Did You Know?
Millions of Philips CPAP Machines Recalled
Philips DreamStation, CPAP and BiPAP machines sold in recent years may pose a risk of cancer, lung damage and other injuries.
Learn More
The analysis revealed patients who underwent hip replacement surgery at a low volume hospital had a 77% higher risk of death than someone having surgery at a hospital that performs more of these types of procedures each year. They also had a 25% higher risk of readmission due to complications from the procedure.
Patients undergoing knee replacement surgery in low volume hospitals had double the risk of death than the national average. They also faced a 25% higher rate of readmission.
The analysis was conducted as part of a new set of hospital ratings, Best Hospitals for Common Care, which launched Wednesday. The report was compiled in collaboration with the London-based global health analytics firm Dr Foster.
The ratings evaluate hospital performance in caring for traditional Medicare fee-for-service patients in five procedures, bypass surgery without valve repair or replacement, elective hip and knee replacement, congestive heart failure and chronic obstructive pulmonary disease.
The High Risks of Low Volume Hospitals
The report highlighted Sterling Regional Medical Center, a 25 bed hospital that delivers 200 babies a year and admits 1,200 patients for a variety of conditions and procedures.
Joint replacements are not routine at Sterling. At this hospital, patients may face a higher risk of death and complications because the surgical team does too few procedures of this kind for doctors, nurses and the surgical team to maintain their skills, according to the report.
Despite decades of research linking low volume to greater risk, the first published in 1979, a large number of low volume hospitals continue to put patients at higher risk by infrequently performing procedures considered common at other facilities.
A clear link has been shown between low volume hospitals, doctors who only occasionally treat these types of cases and a higher risk to patients, with a death rate of nearly one in 1,000, 24 times the national average.
Urban hospitals routinely perform elective hip and knee replacements hundreds of times a year. Low volume hospitals often will see only a small fraction of that volume.
Among low volume hospitals, an average of three hip replacements are conducted each year at each hospital, four knee replacements per hospital per year, four heart bypass surgeries per year and four bypass heart surgeries involving valve replacements or repair per year.
At a low volume hospital in Ft. Pierce, Florida, the death risk after hip replacement was nine times the national average.
Critics say as many as 11,000 deaths nationally might have been prevented from 2010 to 2012 if patients who went to low volume hospitals had gone to higher volume hospitals with more experienced doctors. The U.S. News report covered only five common procedures and conditions. Some estimate that tens of thousands of deaths could be prevented.
Researchers say patients can quite possibly save their life by picking the right hospital. They found one-fifth of patients would choose local hospitals with a death rate of 18% rather than drive two hours to a regional hospital with a death rate of three percent.
They urge patients to ask how many times a particular procedure is conducted at each facility every year and how many are done by your surgeon. They warn patients to be open to traveling to a farther hospital to be treated by experienced teams with established protocols.
"*" indicates required fields