Airbag Explosions Continue to Cause Deaths, Years After Faulty Inflators Recalled
December 14, 2022
By: Russell Maas
Almost a decade after more than 100 million Takata airbag inflators were initially recalled worldwide, federal safety officials continue to report new deaths linked to airbag explosions sending shrapnel and debris toward passengers when the airbags overinflate.
The National highway Traffic Safety Administration (NHTSA) issued a new Takata airbag warning on December 9, indicating that another individual died in a crash involving the faulty airbag inflators, marking at least the fourth confirmed airbag explosion death in 2022.
Vehicle owners are being urged to check whether a recalled Takata airbag was used in their car, and take immediate steps to have the inflator replaced.
Since 2014, tens of millions of vehicles containing approximately 67 million Takata airbags have been recalled in the United States over defective inflators that may cause the airbags to overinflate and explode. The action was taken after officials became aware of hundreds of reports involving problems with the airbags rupturing and projecting shrapnel and debris into the passenger compartment.
New Deaths Linked to Takata Airbag Explosions
As of December 2021, the NHTSA was ware of more than 400 injuries and 19 deaths caused by exploding Takata airbags. However, in the most recent warning, the agency reports the number of fatalities has grown throughout 2022.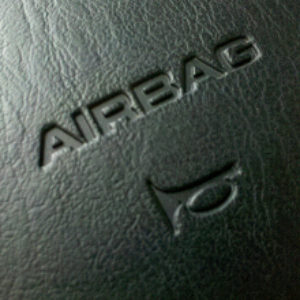 NHTSA officials stated an additional four deaths caused by exploding Takata airbags have been reported in 2022, bringing the total number of Takata air bag related fatalities in the U.S. to 23. Worldwide, the agency reports another seven deaths have been confirmed.
The latest bulletin posted by the agency indicates a February 2022 car crash involving a Kentucky resident riding in the passenger seat was killed by an exploding Takata airbag. The passenger was in was a 2002 Honda Accord. Officials have previously reported older modes of vehicles may be at the most risk of rupturing due to the age and duration of exposure to heat and humidity, which can increase rupturing hazards.
The fatality has prompted officials to publicly release yet another notice to consumers to check to see if their vehicle has been included in a Takata airbag recall, warning even minor auto accidents can cause Takata airbags to explode.
"Whatever you're doing, stop now and check to see if your vehicle has a Takata air bag recall. If it does, make an appointment to get your free repair as soon as possible," NHTSA Acting Administrator Ann Carlson said in the warning. "If this air bag ruptures in a crash, it could kill you or someone you love, or leave them with critical, life-altering injuries. Every day that passes when you don't get a recalled air bag replaced puts you and your family at greater risk of injury or death."
The agency is encouraging all vehicle owners to check whether there is an open Takata airbag recall. The NHTSA has compiled a database of all vehicles impacted by the recalls to make it convenient for consumers to enter their VIN number to identify recalls.
How to check for Takata Airbag Recall:
Use NHTSA's Recalls Lookup Tool to check your Vehicle Identification Number (VIN) for any open safety recalls, including the urgent Takata recall.
Download the NHTSA's SaferCar app and let it check automatically for you.
If your vehicle does have a safety recall, call your automaker's local dealer to schedule the free recall repair. All manufacturers have offered free repairs for the Takata airbag recalls.
Sign up at NHTSA.gov/Alerts to be notified by email if your vehicle is affected by a future recall.
Takata Airbag Settlements
A number of airbag recall lawsuits have been filed over the massive Takata recalls, including claims by consumers who suffered severe and often life-threatening injuries when the airbag exploded following an accident.
Given common allegations raised in the complaints, cases filed throughout the federal court system have been centralized in the U.S. District Court for the Southern District of Florida, as part of a multidistrict litigation, or MDL. As of November 15, 2022, a total of 350 claims have been filed in the Takata Airbags Product Liability Litigation, with 179 currently pending. However, several automakers have paid hundreds of million in payments to owners with recalled inflators over economic losses and out of pocket expenses.
BMW, Mazda, Subaru and Toyota agreed to a $553 million settlement in 2017, to resolve claims specifically against these auto manufacturers by plaintiffs who say that the recall lowered the resale value of their cars. The settlement was also intended to reimburse the owners for out-of-pocket expenses, provide rental cars to some awaiting repairs, and could also give owners an additional $500.
In 2018, a Ford airbag settlement was announced, providing at least $299.1 million for expenses incurred by owners or leaseholders of certain vehicles, as well as a rental program to provide loaner vehicles while awaiting airbag repairs or replacement.
"*" indicates required fields