Takata Airbag Inflators Must be Preserved, Replacement Parts May Be Sped Up by NHTSA
March 11, 2015
By: Irvin Jackson
Federal safety regulators are ordering Takata to preserve inflators that are believed to cause airbags to over-inflate and rupture, while steps are being considered that may speed up the replacement of airbags in recalled vehicles that remain on streets throughout the United States. 
Faulty Takata airbag inflators are still present in millions of vehicles sold by at least ten major auto makers, which may cause the airbags to explode and send shrapnel or other debris flying towards drivers or passengers.
With only a fraction of necessary airbag replacements manufactured so far, the National Highway Traffic Safety Administration (NHTSA) has suggested that it may take unprecedented steps to increase supply, by requiring more manufacturers to produce them, according to a letter sent to Senator Bill Nelson on March 3.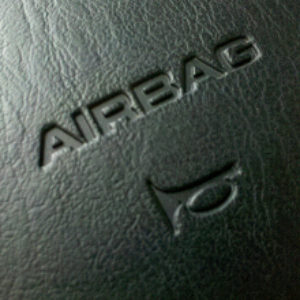 Late last month, the NHTAS issued a preservation order (PDF), requiring Takata to save all airbag inflators removed during the recall repairs. However, it could take years for Takata to address the millions of vehicles recalled just over the last year.
The NHTSA indicates that it wants to examine the removed airbag inflators to help them to better understand the problems, which have been linked to at least half a dozen deaths.
"This department is focused on protecting the American public from these defective air bags and at getting to the bottom of how they came to be included in millions of vehicles on U.S. roads," U.S. Transportation Secretary Anthony Foxx said in a press release. "This preservation order will help us get the answers we need to accomplish those goals."
Takata is currently conducting its own tests of the airbags, and on March 2 announced that preliminary results indicate that the problem is linked to humidity, which is what early NHTSA reviews also suggested. However, the NHTSA announced that it is conducting an engineering analysis of the airbags and needs the inflators to do so properly.
In addition, the NHTSA noted that the inflators also need to be preserved for the growing number of Takata airbag lawsuits being filed against the company. The inflators may be crucial evidence in claims that the company manufactured defective parts which imperiled U.S. vehicle drivers and passengers. Plaintiffs' attorneys have complained that Takata is not sharing the airbag inflator data.
"There is a strong public safety interest in ensuring that testing moves forward, and that NHTSA has access to all test data," Mark Rosekind, the new NHTSA administrator, said in the press release. "We have worked closely with attorneys for private plaintiffs to construct this order so that it protects plaintiffs' legal rights while also supporting our efforts to protect public safety."
NHTSA Considering Order to Speed Up Airbag Part Production
As of the end of February, less than 2 million vehicles equipped with Takata airbags have been repaired, according to reports. This has led to a number of reports indicating that the NHTSA is considering using regulatory power to force Takata to again ramp up production. However, there are concerns that the request may simply be logistically impossible for Takata to obey.
In a letter reportedly sent to U.S. Senator Bill Nelson, Rosekind indicated that the NHTSA has the power to order other manufacturers to help in the production of replacement parts, but the agency has made no official announcement regarding whether it will make such a move.
The news comes as the NHTSA grows increasingly frustrated with Takata's lack of assistance in dealing with the problem. The company has refused to order a recall of all of the affected airbags, leaving auto manufacturers holding the bag. The NHTSA also says the company has not been fully cooperative in investigating the problem and turning over crucial documents.
The press release announced that, starting on February 20, the NHTSA will fine Takata $14,000 per day for failure to respond to requests for information on more than 2.5 million documents the company turned over to the agency.
Takata Airbag Inflator Lawsuits
A growing number of product liability lawsuits over injuries or deaths caused by Takata airbag inflators are being filed nationwide, all involving similar allegations that design defects caused the airbags to overinflate and explode.
On February 5, the U.S. Judicial Panel on Multidistrict Litigation ordered all Takata airbag lawsuits filed in federal courts nationwide to be consolidated under one judge for pretrial proceedings as part of a Takata airbag MDL.
Complaints filed throughout the federal court system will be transferred to U.S. District Judge Federico Moreno in the Southern District of Florida to reduce duplicative discovery into common issues, avoid conflicting pretrial rulings from different judges and to serve the convenience of the parties, witnesses and the courts.
The decision initially only affects at least five class action lawsuits filed in three different federal districts. However, more than 67 other pending actions have been identified in about 20 different districts, which will also be transferred into the Takata airbag MDL, since they raise common allegations of fact and law.
"*" indicates required fields