Takata Airbag Lawsuits Transferred to MDL in Florida For Pretrial Proceedings
February 09, 2015
By: Irvin Jackson
A panel of federal judges has decided to transfer all Takata airbag recall lawsuits filed in in U.S. District Courts throughout the country to one judge for coordinated pre-trial proceedings as part of an MDL, or multidistrict litigation. 
Following oral arguments heard last month, the U.S. Judicial Panel on Multidistrict Litigation (JPML) issued an order (PDF) on February 5, consolidating cases pending nationwide, since they all involve similar allegations that design defects may cause Takata airbags used in millions of vehicles in recent years to over-inflate and rupture, potentially causing serious injury or death.
Complaints filed throughout the federal court system will be transferred to U.S. District Judge Federico Moreno in the Southern District of Florida to reduce duplicative discovery into common issues, avoid conflicting pretrial rulings from different judges and to serve the convenience of the parties, witnesses and the courts.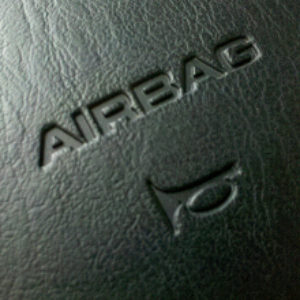 The decision initially only affects at least five class action lawsuits filed in three different federal districts. However, more than 67 other pending actions have been identified in about 20 different districts, which will also be transferred into the Takata airbag MDL, since they raise common allegations of fact and law.
Centralization of the Takata airbag lawsuits into an MDL was supported by both plaintiffs and defendants. However, attorneys for the airbag manufacturer had pushed for a different location for the consolidation, suggesting that the best venue was Pittsburgh.
Takata Airbag Problems
The consolidation comes as a Takata faces the threat of a federal whistleblower lawsuit from a former employee. Last week a former engineer for Takata Corp. told a congressional committee that he could testify that the company knowingly used a dangerous compound to inflate its airbags.
Engineer Mark Lillie says he left Takata in 1999 because the company failed to heed his warnings that it was dangerous to use ammonium nitrate to inflate its airbags. Some experts have blamed the gas for the overinflation problems and say that it becomes unstable in hot, humid temperatures, which is where most Takata airbag rupturing incidents have occurred.
Lillie says as far back in 1999 he warned Takata that if the company used the propellant, then someone was likely to die. He said his warnings were ignored and he left. He told the U.S. Senate Commerce Committee that he was willing to testify under oath.
Millions of vehicles sold by at least 10 different manufacturers were recalled last year due to a risk of problems with Takata airbags, which may over-inflate, rupture and explode, causing potentially deadly debris to be fired into passenger compartment vehicles.
The National Highway Traffic Safety Administration (NHTSA) continues to investigate the problems, accusing both Takata and certain auto makers of hiding information about the defects.
Honda recently admitted that it has failed to adequately report a number of injuries and deaths associated with the airbags and other problems with its vehicles. The company could face fines of up to $35 million.
Takata airbags have been linked to a number of overinflation problems in recent years, with exploding airbags fireing shrapnel into the vehicle's passenger compartment, causing injury and death. At least six deaths have been linked to the defective airbags, with five of those deaths ocurring in the U.S., and four involving Honda vehicles.
Originally, the NHTSA believed the problem with over-inflation from the airbags was confined to regions of high humidity. However, after incidents revealed that airbag overinflation events were happening in other areas as well, the agency called for a nationwide recall of Takata drivers' side airbags.
A number of automakers have expanded their recalls, but Takata has refused, and says it is the responsibility of auto manufacturers.
In November 2014, the NHTSA issued special orders to both Honda and Takata, ordering them to turn over all data related to the defective airbags under oath, after determining that they had not been fully forthcoming.
Honda has admitted that it erred in its duty to report deaths and injuries related to its vehicles, including airbags in some cases. And earlier this month, Takata admitted that it originally performed tests on airbags for overinflation more than a decade ago, but thought the incidents were an anomaly.
Not only did the problems appear to be known before the first recalls, but despite the NHTSA investigation spanning only cars made before 2008, recent documents surfaced indicating that Takata executives complained about production problems at the company's Monclova, Mexico production facility as recently as 2011, and just weeks ago a new Takata airbag recall was announced affecting devices made as recently as this summer.
The NHTSA is also pushing for more testing for passenger side airbags, which still have only shown problems in areas of high humidity.
"*" indicates required fields