Talc Powder Asbestos Risks Known to Johnson & Johnson for 45 Years
September 28, 2017
By: Irvin Jackson
New records revealed as part of the on-going talcum powder cancer lawsuits indicate that some officials at Johnson & Johnson were concerned about the presence of asbestos in talcum powder more than four decades ago. 
The documents were unsealed as part of the discovery process in thousands of claims brought by women nationwide, which allege that Johnson & Johnson has failed to disclose the risk of cancer women may face from the use of Johnson's Baby Powder, Shower-to-Shower and other talc-based products around the genitals.
In a May 1974 memo, an official at the Windsor Mine in Vermont called for the use of citric acid to combat potential chrysotile asbestos in talc from the mine, according to a report published by Bloomberg News.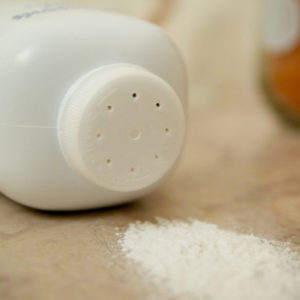 Johnson & Johnson has countered the revelation of the documents by indicating that no traces of asbestos have been found in its talc powder in tests dating back to 1972. Another memo unsealed by the court showed that the company told its employees to tell those with concerns that no asbestos has been found in its products and that none ever will.
Johnson & Johnson currently faces more than 5,000 of Johnson's Baby Powder lawsuits and Shower-to-Shower lawsuits filed on behalf of women and families throughout the United States, each indicating that a diagnosis of ovarian cancer may have been avoided if the manufacturer had provided adequate warnings.
In August, Johnson & Johnson was ordered to pay $417 million in damages in a single case, including a massive punitive damages award that was designed to punish the manufacturer for disregarding the safety of consumers.
That verdict came following a series of other multi-million dollar verdicts in similar trials, where separate juries have ordered Johnson & Johnson to pay $70 million in November 2016, $55 million in May 2016 and $72 million in February 2016. Each of those cases are currently pending on appeal.
With additional cases set for trial in the coming months, and several thousand cases centralized in a federal multi-district litigation (MDL) going through pretrial discovery and proceedings, the company may face increasing pressure to discuss talc powder settlements if they are not able to otherwise resolve the cases.
"*" indicates required fields