Talc Asbestos Testing Methods Subject Of FDA Hearing In February
January 14, 2020
By: Irvin Jackson
Following a nationwide Baby Powder recall issued in October, after federal regulators discovered asbestos particles in the popular talcum powder sold by Johnson & Johnson, the FDA will hold a hearing next month to discuss the best methods for testing products.
Johnson & Johnson has maintained for years that their talc-based powder does not contain asbestos, and has disputed the findings of FDA investigators.
On February 4, the FDA will hold a public meeting to hear testimony from experts about the best methods of testing for asbestos in talc and talc-containing cosmetic products. The agency indicates the meeting will involve discussion and presentation of scientific data, and information on the testing methodologies, as well as terminology and criteria.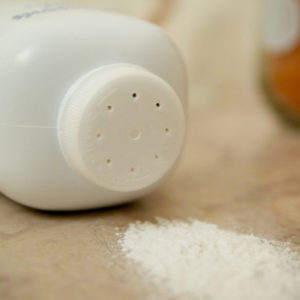 The agency published a Federal Register notice for the event on January 10.
"Even when using the most sensitive electron microscopy methods, laboratories testing the same product may reach different conclusions about the presence of asbestos," the notice states. "These differences may be attributed to a lack of a uniform standard for testing which provides unambiguous guidelines for identifying and counting asbestos fibers."
Last year, the FDA indicates it surveyed 50 talc-containing cosmetic products, which resulted in a number of recalls. The highest profile of which was a Johnson's Baby Powder recall in October.
The recall came after FDA testing found sub-trace levels of chrysotile asbestos in a bottle of Baby Powder sold by an online retailer, impacting about 33,000 bottles sold in stores nationwide.
Johnson & Johnson disputed the FDA's findings, saying its own tests found no traces of asbestos. However, the company had to redo those tests later, due to problems with the first testing results, some of which suggested there was asbestos in the talc, according to some reports. Johnson & Johnson says the second batch of tests also came up negative.
While Johnson & Johnson questioned the FDA's testing methods, the agency stood by its findings.
Talcum Powder Lawsuits
Johnson & Johnson currently faces about 13,000 Baby Powder lawsuits and Shower-to-Shower lawsuits that are pending in the federal court system, each involving similar allegations that women were diagnosed with ovarian cancer, mesothelioma or other injuries that were allegedly caused by regular exposure to talcum powder, which was commonly applied to their bodies on a regular basis for decades.
Although evidence uncovered during the litigation suggests the manufacturer has been aware for decades that asbestos may be present in the talc ingredients, increasing the risk of cancer, Johnson & Johnson has attempted to defend the safety of their popular baby powder, and refused to provide warnings to consumers about the potential cancer risk from talc-based powder.
The FDA finding evidence of asbestos contamination in current bottles of Johnson Baby Powder distributed to stores throughout the U.S., is likely to have a major impact on the on-going litigation, and undercut the manufacturer's defense.
While a number of cases have already resulted in massive damage awards in state courts, after juries found that there was compelling evidence that Johnson & Johnson failed to warn consumers about the risks associated with their product, most of the claims are currently pending in the federal court system, where a U.S. District Judge is currently considering whether expert witness testimony proposed by plaintiffs is sufficiently reliable to permit the cases to proceed to trial.
If Johnson & Johnson is unable to disqualify plaintiffs expert witnesses in the federal court system, it is expected that a series of "bellwether" cases will be scheduled for trial, to gauge how juries respond to certain evidence and testimony that is presented in the federal litigation, and the company will face increasing pressure to consider negotiating talcum powder cancer settlements if they are unable to successfully defend the claims at trial.
The testing methodology hearing will be held at the FDA White Oak Campus, Building 31, at 10903 New Hampshire Ave. Requests to make an oral presentation must be filed by January 17. Details on attending the hearing are in the Federal Register notice.
"*" indicates required fields