Discovery for Talc Powder Bellwether Trials Continuing in Federal Litigation
November 02, 2020
By: Austin Kirk
With more than 20,000 talc powder cancer lawsuits pending throughout the federal court system, parties involved in the litigation are working on case-specific discovery in a few dozen claims that are part of a bellwether pool, which must be completed by late January 2021.
Johnson & Johnson faces similar allegations in each of the cases, with plaintiffs arguing that exposure to talc and asbestos particles in Johnson's Baby Powder and Shower-to-Shower products caused women to develop ovarian cancer and other injuries.
After the manufacturer was unsuccessful in a bid to exclude plaintiffs' expert witnesses earlier this year, the U.S. District Judge presiding over the coordinated pretrial proceedings established a bellwether program, where a small group of 30 cases were selected for case-specific discovery and preparations for the first trial dates, which will be used to help gauge how juries are likely to respond to certain evidence and testimony that will be repeated throughout the litigation.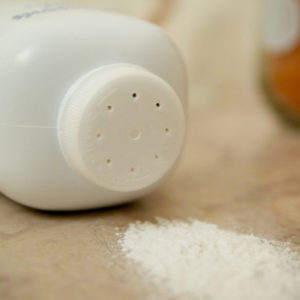 In September 2020, Plaintiffs and Defendants each identified 10 cases from a list of 1,000 randomly selected talc powder cases pending in the federal court system, and the Court selected another 10, for a final bellwether pool of 30 cases that have been going through a discovery process that must be completed by January 29, 2021.
As part of the coordinated discovery, plaintiffs in each case will be deposed and additional depositions are being conducted for up to two healthcare providers, with each side selecting one.
Following the completion of this phase of the discovery, additional depositions will be allowed when the pool of 30 bellwether cases is narrowed to a smaller group next year, which will be eligible for the first trial dates.
Although Johnson & Johnson has maintained it intends to defend the safety of its talcum powder products at trial, the manufacturer removed talc-based Baby Powder from the market in North America in May 2020 and has already been hit with a number of massive verdicts among cases that have gone before juries in state courts nationwide in recent years.
While the outcomes of the federal bellwether trials will not have any binding effect on other claims, they will be closely watched by parties involved in the litigation and may heavily influence any eventual talcum powder settlements the manufacturer may consider offering to women diagnosed with cancer.
"*" indicates required fields