1,000 Talcum Powder Cases Randomly Selected For Bellwether Discovery in MDL
June 10, 2020
By: Irvin Jackson
The U.S. District Judge presiding over all talcum powder cancer lawsuits has released a list of 1,000 randomly selected cases, which will go through bellwether discovery procedures in preparation for early trial dates in the federal court system.
Johnson & Johnson faces more than 17,000 Baby Powder lawsuits and Shower-to-Shower lawsuits filed by women nationwide, each involving similar allegations that exposure to talc and asbestos particles contained in the popular products resulted in the development of ovarian cancer and other injuries.
Given common questions of fact and law presented in the talcum powder litigation, all cases brought throughout the federal court system have been centralized before Judge Freda L. Wolfson in the District of New Jersey, for coordinated discovery and pretrial rulings as part of an MDL, or multidistrict litigation.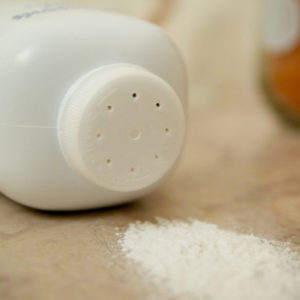 In April, Judge Wolfson cleared the way for the cancer lawsuits to proceed, after she rejected an attempt by Johnson & Johnson to exclude plaintiffs' expert witness testimony, indicating that the evidence and opinions offered were sufficiently reliable under the federal Daubert standard to present the case to juries.
On June 4, she issued a court order (PDF) announcing a list of 1,000 randomly selected cases that will be part of a bellwether discovery pool, where the parties will complete certain case-specific discovery.
As information is gathered about the claims, it is expected that the parties will later reduce the claims to a smaller group of representative cases that will be set for "bellwether" trials to help gauge how juries are likely to respond to certain evidence and testimony that will be repeated throughout the litigation.
According to the order, the randomly selected plaintiffs must produce a fully complete and verified Profile Form within 90 days, which provides medical record retrieval authorizations and core records about their claim.
In complex product liability litigation, where large numbers of plaintiffs are presenting claims involving nearly identical allegations, it is common for the court to establish a "bellwether" process, where the parties select a small group of representative claims for early trial dates.
While the outcomes of these bellwether trials are not binding on other claims, they may have a substantial impact on any talcum powder settlement negotiations that Johnson & Johnson may engage in to avoid the need for thousands of individual claims to be set for trial in courts nationwide in the coming years.
"*" indicates required fields