Class Action Lawsuit Over Talcum Powder Cancer Warning Rejected By Appeals Court
September 13, 2018
By: Irvin Jackson
A federal appeals court has upheld the dismissal of a talcum powder class action lawsuit, finding that claims over failure to warn about the risk of ovarian cancer can not be pursued by individuals who use the powder without suffering any injury, since there are no economic damages. 
The U.S. Court of Appeals for the Third Circuit upheld a lower court's ruling in a 2-1 decision on Thursday, rejecting efforts by plaintiff Mona Estrada to reinstate a class action lawsuit over talcum powder cancer warnings provided by Johnson & Johnson, after the claim was previously dismissed by a lower court judge in 2015.
The complaint was originally filed by Mona Estrada in April 2014, seeking class actions status to pursue economic damages for all women who purchased Johnson's Baby Powder. The complaint also sought to force the manufacturer to properly inform consumers about the potential health risks with talcum powder, including information about increased ovarian cancer risk.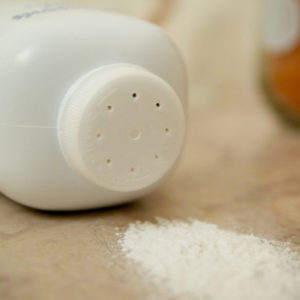 Estrada maintained that Johnson's Baby Powder is not safe, and that many studies have confirmed that use of the talc for feminine hygiene may increase a woman's risk of ovarian cancer compared to women who never used talcum powders. However, Estrada did not allege that she developed ovarian cancer, but rather was pursuing economic damages, claiming that she and other women never would have purchased the product if they had known that it may cause ovarian cancer.
In a majority opinion (PDF) issued last week, the Appeals Court characterized the lawsuit as "buyer's remorse," when no harm had been done.
"A plaintiff alleging an economic injury as a result of a purchasing decision must do more than simply characterize that purchasing decision as an economic injury. The plaintiff must instead allege facts that would permit a factfinder to determine, without relying on mere conjecture, that the plaintiff failed to receive the economic benefit of her bargain," the opinion states. "Because the plaintiff here has failed to plead facts sufficient to establish economic harm, the District Court's judgment will be affirmed."
The decision comes less than a month after a Missouri court upheld affirmed a $4.7 billion talcum powder lawsuit verdict in a claim filed by a group of women who say they actually developed ovarian cancer after years of applying talc to their genitals.
There are currently more than 10,600 Johnson's Baby Powder lawsuits and Shower-to-Shower lawsuits pending against Johnson & Johnson nationwide, each involving similar allegations that women were not adequately warned about the risk of ovarian cancer from use of the talc-based products. However, in each of those cases, women or surviving family members allege that an actual cancer diagnosis was caused by talcum powder.
"*" indicates required fields