Johnson & Johnson Faces More Than 10,000 Talcum Powder Cancer Lawsuits in State, Federal Courts Nationwide
September 27, 2018
By: Irvin Jackson
Johnson & Johnson has already been ordered to pay billions in damages for failing to warn about the cancer risks with talcum powder in several early trials, with additional cases set to go before juries nationwide over the next year, and a recent court filings suggest that the company now faces more than 10,000 complaints in state and federal courts nationwide.
According to a joint status report (PDF) filed in the talcum powder MDL (multidistrict litigation), there are currently at least 8,077 cases pending in the federal court system, with several thousand additional cases pending in various state courts, including Missouri, California, Delaware, New Jersey, Florida, Georgia, Illinois, Pennsylvania and Louisiana.
Each of the Baby Powder lawsuits and Shower-to-Shower lawsuits raise similar allegations, claiming that Johnson & Johnson has failed to warn consumers for decades about the serious health risks associated with their talc-based product.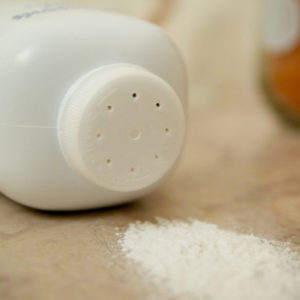 Most of complaints involve adult women diagnosed with ovarian cancer following daily use of talcum powder around the genitals for "feminine hygiene", but some of the cases involve individuals diagnosed with mesothelioma that allegedly resulted from asbestos particles contained in the powder.
In Missouri and California state court, a number of talcum powder cases have already gone to trial that resulted in multi-million dollar verdicts against Johnson & Johnson for failing to disclose the cancer risks associated with their products.
The largest verdict occurred in July, when a St. Louis jury awarded 22 women $4.7 billion, including punitive damages designed to punish Johnson & Johnson.
The joint report was filed in advance of a status conference set for tomorrow before U.S. District Judge Freda L. Wolfson, who is presiding over the federal litigation that is centralized in the District of New Jersey for coordinated discovery and pretrial proceedings.
As the federal litigation continues to move through the discovery phase, the parties report that Johnson & Johnson will face a number of additional trial dates over the next year. In St. Louis, cases are scheduled for trial in January, April, August and October 2019. In addition, at least one case is set to go before a Georgia jury in March 2019, but the parties indicate that may be delayed until May.
Some analysts have suggested that more big awards returned in early trial dates may provide troubling signals for Johnson & Johnson in the talcum powder litigation, suggesting that juries find the company's trial defense lacking in credibility.
Ultimately, if Johnson & Johnson fails to negotiate talcum powder settlements or otherwise resolve the litigation, thousands of individual cases may be set for trials nationwide in the coming years.
"*" indicates required fields