Talc Asbestos Problems Continue as FDA Indicates Multiple Cosmetics Products Test Positive
March 11, 2020
By: Irvin Jackson
Federal regulators indicate that a number of cosmetic products that contain talcum powder have tested positive for asbestos over the last year, increasing concerns about talc asbestos problems that have impacted Johnson's Baby Powder and other widely used products.
The FDA issued a press release on March 9, providing the results of a final report from a year-long investigation into the presence of asbestos in talc-containing cosmetic products.
Out of 43 talc samples tested, 9 were positive for asbestos, according to the findings. However, the FDA indicates that no new talc asbestos contamination announcements are being made at this time, as those announcements were issued as soon as the samples were tested. This included recalls of Claire's cosmetics products in March 2019, as well as a very high profile Johnson & Johnson Baby Powder recall issued in October.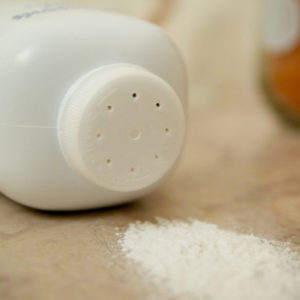 The sampling and testing was conducted by AMA Analytical Services, which released a final report in six parts on the FDA's website. The FDA will do another round of sampling throughout 2020, testing an additional 50 samples. The final results are expected in early 2021, according to the agency.
"There is general agreement among U.S. federal agencies and the World Health Organization that there is no known safe level of asbestos exposure," Dr. Susan Mayne, director if the Center for Food Safety and Applied Nutrition, said in the press release. "Our work in this area is ongoing and we'll continue to communicate with the public as we have updates to share."
Much of the attention to date has been on the alleged presence of asbestos in Johnson & Johnson talcum powder products.
Johnson & Johnson currently faces about 18,000 Baby Powder lawsuits and Shower-to-Shower lawsuits pending in courts nationwide, each raising similar claims the manufacturer has known for decades their products may contain asbestos and increase the risk of cancer, yet failed to warn consumers.
While most of the claims involve women diagnosed with ovarian cancer following years of talcum powder use, a smaller number involve individuals diagnosed with mesothelioma, which is a rare and particularly deadly form of cancer that is only known to occur as a result of asbestos exposure.
The company also currently faces a criminal probe into what it knew about asbestos being in its talcum powder products and when it knew of the risk.
Most of the U.S. litigation is currently pending in the federal court system, where a U.S. District Judge is currently evaluating whether expert witness testimony proposed by plaintiffs is sufficiently reliable to permit the cases to proceed to trial.
If Johnson & Johnson is unable to disqualify plaintiffs expert witnesses under the federal Daubert standard, it is expected that a series of "bellwether" cases will be scheduled for trial, which will increase pressure on the manufacturer to consider negotiating more wide-scale talcum powder cancer settlements to avoid thousands of individual cases going before juries.
"*" indicates required fields