Trial Plans Proposed For Johnson & Johnson Talcum Powder Lawsuits in Federal MDL
February 17, 2021
By: Irvin Jackson
With more than 22,000 Baby Powder lawsuits and Shower-to-Shower lawsuits pending against Johnson & Johnson in the federal court system, each involving similar allegations that talc and asbestos particles in the popular products caused women to develop ovarian cancer and other injuries, the parties have proposed a trial plan for the U.S. District Judge presiding over the litigation.
Given common questions of fact and law presented in claims filed in U.S. District Courts nationwide, the federal talcum powder litigation has been centralized before U.S. District Judge Freda L. Wolfson in the District of New Jersey since late 2016, where the parties have engaged in coordinated discovery and pretrial proceedings regarding the cancer risks associated with talc when applied by adult women for feminine hygiene purposes.
Last year, Judge Wolfson issued a series of rulings about the admissibility of plaintiffs' expert witness testimony, which cleared the way for the first federal cases to go before juries.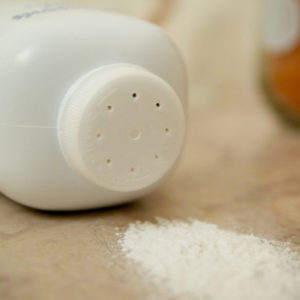 To help the parties gauge how juries are likely to respond to evidence and testimony that will be repeated throughout thousands of claims, Judge Wolfson estabnlished a "bellwether" program where 1,000 cases were selected for certain case-specific discovery and preparation for a series of trials that have yet to be scheduled.
In advance of a status conference scheduled for today, the parties submitted proposed trial plans (PDF) regarding the selection and scheduling of individual cases to go before juries.
The original "bellwether" pool has been reduced to a group of 30 claims that are part of a "Phase Two" discovery pool, including 10 claims selected by plaintiffs, 10 claims selected by the manufacturer and 10 cases selected by the Court. The Court is now determining how to select the individual cases from this group that will be set for trial.
According to competing proposals submitted by each side, plaintiffs indicate that a total of six cases should be designated for trial, including three selected by each side. However, defendants call for a trial pool of eight cases, including four cases randomly selected by the court that involve "high grade serous cancer" and four cases from the other claims.
After the process for selecting the batch of claims eligible to go before a jury, Judge Wolfson is expected to set a series of trial dates that are likely to have a substantial impact any talcum powder settlement negotiations, if Johnson & Johnson wants to avoid thousands of individual cases from being remanded to U.S. District Courts for individual trial dates in the coming years.
The manufacturer has been hammered with massive verdicts in several state court cases that have gone to trial, including a $2.1 billion jury award involving claims brought by nearly two dozen women diagnosed with ovarian cancer, the bulk of which has been upheld on appeal.
Although Johnson & Johnson has maintained it intends to defend the safety of talcum powder at trial, the manufacturer removed talc-based Baby Powder from the market in North America in May 2020, raising speculation it was attempting to limit the liability due to the continued use of the products by adult women.
"*" indicates required fields