Appeal Filed Over Dismissal of Baby Powder Consumer Class Action Lawsuit
March 02, 2021
By: Irvin Jackson
Plaintiffs are asking an appeals court to overturn a California federal judge's decision to dismiss a Baby Powder class action lawsuit filed against Johnson & Johnson, which provided the manufacturer one of its few wins so far in litigation over it's talcum powder products.
The class action lawsuit alleges Johnson & Johnson engaged in false and deceptive advertising for Johnson's Baby Powder and other talc-based products, marketing the products as "safe and pure", as part of an effort to gain consumer confident and increase sales. However, the lawsuit pointed out that, in actuality, the talcum powder products sold by the company, and co-defendants Bausch Health US, were not "pure", since they have been found to contain multiple hazardous substances, including asbestos, lead, asilica, and arsenic.
Earlier this year, U.S. District Judge Todd W. Robinson, of the Southern District of California, granted Johnson & Johnson's motion to dismiss the consumer class action over the Baby Powder marketing, finding there was no evidence the plaintiffs relied on those misrepresentations or even saw them.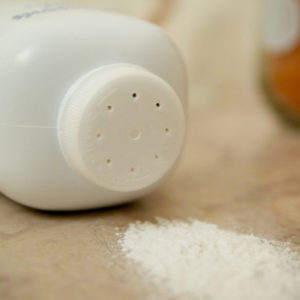 On February 19, an appeal (PDF) was filed, asking the U.S. Court of Appeals for the Ninth Circuit to review the ruling and reinstate the claim. As appellants, plaintiffs must file briefs arguing their case by June 1.
Talcum Powder Litigation
In addition to various consumer class action claims, Johnson & Johnson currently faces more than 20,000 individual talcum powder injury lawsuits, indicating women developed ovarian cancer and other injuries after regularly applying the products around the genitals for feminine hygiene purposes.
Most of the cases are individual lawsuits, in which plaintiffs claim Johnson & Johnson knew about the risks associated with asbestos and talc contained in the Baby Powder products for years, yet failed to warn adult women about the risks they may face.
Given common questions of fact and law presented in the injury claims, the federal litigation is currently centralized before Judge Freda L. Wolfson in the District of New Jersey, for coordinated discovery and pretrial proceedings.
Last year, Judge Wolfson rejected Johnson & Johnson's attempts to avoid liability by precluding plaintiffs' expert witnesses from testifying at trial, and a small group of representative claims are now being prepared for a series of "bellwether" trials, which are designed to help gauge how juries are likely to respond to certain evidence and testimony that will be repeated throughout individual injury claims in the federal court system
Johnson & Johnson has previously been hit with billions of dollars in verdicts in state court trials, after juries found that the company know about the link between talcum powder and cancer, yet withheld information from consumers and continued to promote the use of their products by adult women for "feminine hygiene".
While the outcomes of these bellwether trials will not be binding on other claims in the litigation, they may have a substantial impact on potential Baby Powder settlement negotiations, if Johnson & Johnson is unable to establish it can successfully defend the safety of talc at trial.
"*" indicates required fields