Talcum Powder Class Action Lawsuit Over Ovarian Cancer Risk Filed In Canada
May 31, 2016
By: Austin Kirk
As a growing number of women and families throughout the United States pursue claims against Johnson & Johnson for failing to warn about the ovarian cancer risk with talcum powder used for feminine hygiene purposes, the manufacturer also faces a similar class action lawsuit filed on behalf of women from Canada.
A complaint was recently filed on behalf of seven women from the Ontario and Quebec provinces, according to a report by CanadianManufacturing.com. One of the claims was brought by the family of a woman who died of ovarian cancer in March.
Johnson & Johnson currently faces more than 2,000 individual Baby Powder lawsuits and Shower-to-Shower lawsuits brought on behalf of women throughout the United States, which raise similar allegations that the company knew about the risk of ovarian cancer associated with placing talcum powder in the underwear or around the genitals, yet failed to provide adequate warnings with their popular talc-based body powders.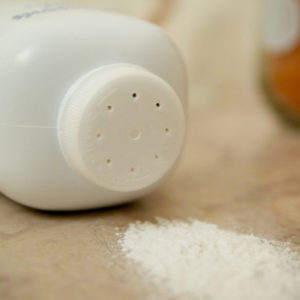 The talcum powder class action lawsuit filed in Canada raises similar allegations, and comes amid increasing awareness about the ovarian cancer risks following two landmark verdicts returned so far this year by juries in the United States.
In February, a St. Louis jury awarded $72 million in an ovarian cancer wrongful death lawsuits brought by the family of Jackie Fox. That case was followed by a second verdict earlier this month, in which $55 million was awarded in a talc lawsuit brought by Gloria Ristesund, who developed cancer after using talcum powder for feminine hygiene for decades.
Talcum Powder Ovarian Cancer Risks Ignored by Johnson & Johnson
While talcum powder is most commonly associated with use as a baby powder to help prevent diaper rash and maintain smooth skin, Johnson & Johnson has promoted their products for decades as a general body powder among adult women, who were encouraged to use talcum powder after every shower and place it in their underwear to maintain "personal freshness".
A number of studies have indicated that talcum powder may increase the risk of ovarian cancer when applied to a woman's genitals, with some finding evidence of talc in ovarian tumors among women who regularly and consistently used the products.
Documents presented at both recent trials included internal company files that suggested Johnson & Johnson has been aware of the potential link between talcum powder and ovarian cancer since the 1970s. However, even as recently as 1992, some documents indicate that the company specifically targeted sales towards women who were high users of talcum powder, without ever warning them of the possible cancer risks.
Despite evidence that women may face an ovarian cancer risk from talcum powder, Johnson & Johnson has refused to provide warnings for women and continues to defend the use of talc in cosmetic products like Johnson's Baby Powder.
If additional juries respond with similar verdicts after considering the evidence, Johnson & Johnson could face substantial liability if talcum powder ovarian cancer settlements are not reached to resolve individual claims brought by women and families throughout the U.S. and Canada.
"*" indicates required fields