Talcum Powder Ovarian Cancer Plaintiffs May Testify Early if Suffering Extreme Health Problems
January 27, 2017
By: Austin Kirk
The U.S. District Judge presiding over all federal talcum powder lawsuits has established a procedure for preserving the testimony of women suffering extreme health problems as a result of ovarian cancer they allege was caused by use of Johnson's Baby Powder or Shower-to-Shower for feminine hygiene purposes.
Thousands of women nationwide are pursuing Johnson's Baby Powder lawsuits and Shower-to-Shower lawsuits against Johnson & Johnson, alleging that the manufacturer failed to warn about the risk of ovarian cancer associated with use of the talcum powder products on or around the genitals.
Although Johnson & Johnson has promoted the use of their popular baby and body powders among adult women for "personal freshness", plaintiffs allege that the manufacturer has known for decades about the link between talcum powder and ovarian cancer, with evidence of talc particles commonly found in ovarian tumors of women who used the products daily for many years.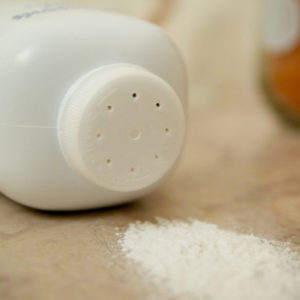 Given the similar questions of fact and law raised in the individual lawsuits, consolidated pretrial proceedings have been established in the federal court system, where complaints filed in U.S. District Courts nationwide have been centralized before U.S. District Judge Freda L. Wolfson in New Jersey to reduce duplicative discovery into common issues, avoid conflicting pretrial rulings and serve the convenience of the parties, witnesses and the courts.
The overall survival rate for women with ovarian cancer is only 45% over five years, and many of the women diagnosed following exposure to talcum powder face deteriorating health. Since many plaintiffs may not survive long enough to see their case go to trial, procedures for "In Extremis" depositions have been established to preserve their testimony.
According to a protocol (PDF) issued by Judge Wolfson on January 23, prior to scheduling an "In Extremis" deposition, plaintiffs must submit a letter from their healthcare provider outlining the medical circumstances that necessitate preserving their testimony, as well as all medical records relevant to their cancer treatment or request.
"No sooner than sixty days after compliance with paragraph 1 of this Order, the parties will work to set deposition dates convenient for both sides," wrote Judge Wolfson. "It is recognized, however, by all parties that the medical condition of the Plaintiff may warrant a more expedited schedule. In those instances, the parties shall agree on a mutually convenient date as soon as possible after such notice."
The Defendant is entitled to take a discovery deposition before the "In Extremis" deposition is taken to preserve testimony for trial, which must occur at least 24 hours, but no more than 72 hours, before hand. Judge Wolfson has limited both discovery and trial preservation depositions to five hours, unless the plaintiff is physically unable to proceed, in which case the time for direct and cross examination is to be split evenly by the parties.
Talcum Powder Litigation Status
As part of the coordinated pretrial proceedings in the talcum powder litigation before Judge Wolfson, it is expected that a small group of ovarian cancer cases will be prepared for early trials. Known as "bellwether" cases, these trials are designed to help the parties gauge how juries may respond to certain evidence and testimony that is likely to be repeated throughout the litigation.
Last year, at least three state court cases went to trial in Missouri, each resulting in massive verdicts after juries found that Johnson & Johnson failed to adequately warn about the cancer risk with talcum powder.
Evidence presented in those state court trials included company documents that suggested Johnson & Johnson was aware of the potential link between talcum powder and ovarian cancer since the 1970s. However, even as recently as 1992, some documents indicate that the company specifically targeted sales towards women who were high users of talcum powder, without ever warning them of the possible cancer risks.
In recent months, Johnson & Johnson has been pushing for cases outside of Missouri state court to move forward, calling for a quick MDL bellwether process for the Baby Powder and Shower-to-Shower lawsuits.
While the outcome of these bellwether trials will not be binding on lawsuits filed by other women, all other claims will largely be on hold during the process, which may help facilitate talcum powder settlement negotiations. Through the use of In Extremis depositions, women facing serious health problems from ovarian cancer can preserve their testimony for use at a later trial.
"*" indicates required fields