Class Action Lawsuit Over Johnsons Baby Powder Dismissed for Economic Loss Claims
December 02, 2014
By: Irvin Jackson
A federal judge in Missouri has dismissed a class action lawsuit filed against Johnson & Johnson, which sought economic damages for individuals who purchased Johnson's Baby Powder due to the manufacturer's failure to warn about the risk of ovarian cancer from the talcum powder.
Although Johnson's Baby Powder is most commonly associated with use among infants, the talc-based powder is also commonly used by women as a general body powder. However, research has suggested that use of the baby powder for feminine hygiene purposes may increase the risk of cancer, with evidence of talc often found in ovarian tumors.
The complaint was filed by Denis Mikhlin and Erin Hoffman on May 7, seeking economic damages for any Missouri customers who purchased Johnson's Baby Powder in the state, claiming that the manufacturers "concealed, suppressed, and/or omitted" information about the ovarian cancer risk from the product labels and packages.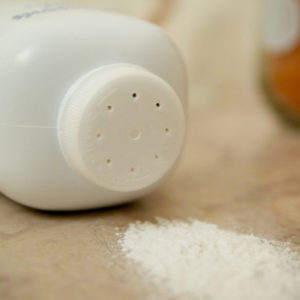 The class action did not assert any product liability claims or allege that any of the plaintiffs were diagnosed with ovarian cancer or suffered a personal injury from Johnson's Baby Powder, but claim that they lost money in the form of the purchase price paid for the product.
In an order (PDF) issued November 13, U.S. District Judge Bonne White granted Johnson & Johnson's motion to dismiss the Baby Powder class action, finding that plaintiffs could show no real damages, since the talcum powder had numerous uses and the consumers could have still used the powder for other purposes.
Baby Powder Cancer Concerns
Unlike the current case, Johnson & Johnson continues to face a number of Baby Powder cancer lawsuits and class action claims brought on behalf of women who have been diagnosed with ovarian cancer following use of the talcum powder around their genitals.
The complaints allege that the manufacturer knew or should have known about the link between talc and ovarian cancer for decades, yet the only warnings provided by the manufacturer indicated that it should be kept away from the eyes.
In June 2013, a study published in the medical journal Cancer Prevention Research indicated that women who used genital powder containing talc may face a 20% to 30% higher risk of ovarian cancer than those who do not. While the overall risk remains small, women have expressed concerns about why further research has not been done by the manufacturers, and why warnings have not been provided about the possible health risks.
The International Agency for Research on Cancer, which is part of the World Health Organization, has classified genital use of talc powder as a "possible carcinogen," and the American Cancer Society has indicated women concerned about the talcum powder cancer risk may want to avoid or limit use by considering cornstarch-based products.
In October 2013, a South Dakota jury found that sufficient evidence was presented during trial to establish a link between ovarian cancer and Johnson's talcum body power marketed as Shower-to-Shower. That case was brought by a 56 year old woman who had used the product for several decades. During the trial, Harvard University's Daniel Cramer testified that he has been looking into the links between talc and ovarian cancer for 30 years, and suggested that talcum powder may cause 10,000 cases of ovarian cancer every year.
A similar Baby Powder class action lawsuit was filed in California in April, seeking to force Johnson & Johnson to properly inform consumers about the potential health risks, including a significantly increased risk of ovarian cancer.
"*" indicates required fields