Value of J&J Talcum Powder Lawsuit Settlements To Be Estimated By Ken Feinberg for Bankruptcy Judge
July 29, 2022
By: Irvin Jackson
The federal judge overseeing bankruptcy proceedings involving a Johnson & Johnson subsidiary has assigned an independent expert to help assess the value of talcum powder lawsuits being filed by thousands of woman diagnosed with ovarian cancer and other injuries, in order to help break a logjam which has stalled settlement talks.
Johnson & Johnson has been pursuing a controversial "Texas Two-Step" bankruptcy plan since February, as part of an attempt to break off the massive liability it faces for failing to warn consumers about the cancer risks from talcum powder into a separate company, LTL Management, LLC, which critics have argued was created solely for the purpose of placing it into bankruptcy and delaying justice for plaintiffs seeking compensation through the U.S. Court system.
For months, U.S. Bankruptcy Judge Michael Kaplan has agreed to continue a stay on all proceedings in more than 38,000 Baby Powder lawsuits and Shower-to-Shower lawsuits filed by women diagnosed with ovarian cancer, mesothelioma and other injuries, while the parties attempt to establish a settlement program through the bankruptcy process.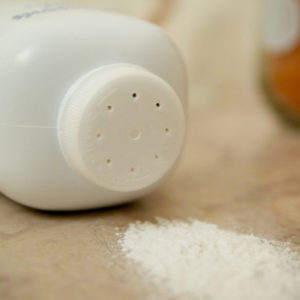 Johnson & Johnson's LTL Unit, created just for the purpose of removing the liability of talcum powder lawsuits from its parent company, proposed a valuation for the lawsuits last Friday, but a plaintiffs' committee asked Judge Kaplan to reject the proposal, saying it was a waste of time.
Yesterday, Judge Kaplan announced that the Court was appointing the prominent mass tort settlement and mediation expert Kenneth Feinberg, to do an independent assessment of the talcum powder lawsuit values. Feinberg has worked to help parties resolve and settle a number of high-profile cases in recent years, including Roundup lawsuits, BP oil spill claims, Volkswagon recall claims and the 9-11 victims compensation fund.
Lengthy Delay Determining Amount of Talcum Powder Settlements
Plaintiffs and defendants made their case to Judge Kaplan at a hearing on Tuesday over the estimation plan, which could take a year or more to complete.
Plaintiffs argued that previous efforts in similar bankruptcy cases, such as those involving asbestos claims, failed to create efficiency and led to undue delays. They warned the estimation could actually take as long as three to five years.
LTL argued that it is not trying to cap its talc liability and is not seeking to stretch the process of estimating the talcum powder settlement amounts out for several years, but hopes an estimate of the value of the cases could help set parameters for potential agreements to resolve the litigation.
Judge Kaplan called for Feinberg to produce an initial report "before the weather turns cold."
Johnson & Johnson Talcum Powder Bankruptcy Filing Has Delayed Progress in Litigation
The Johnson & Johnson talc powder bankruptcy scheme has been widely criticized by plaintiffs lawyers, as well as bankruptcy experts, as an abuse of the legal process and effort to delay a series of trials that were expected to go before juries this year.
Talcum powder plaintiffs say Johnson & Johnson, which has billions in cash reserves, has no financial distress that would merit a bankruptcy filing. However, since the bankruptcy is being allowed to move forward, settlements for talcum powder cancer and asbestos lawsuits may be artificially capped.
Defending against the talc ovarian cancer claims has already cost Johnson & Johnson $1 billion, on top of Baby Powder settlements and verdicts that have amounted to another $3.5 billion, according to the bankruptcy filing.
The plan to assess the talcum powder lawsuit value, however, could be moot if a U.S. Court of Appeals hearing scheduled for September results in the court overturning the original bankruptcy filing.
"*" indicates required fields