Talcum Powder Lawyer Advertising Leads to J&J Motion to Relocate Upcoming Trial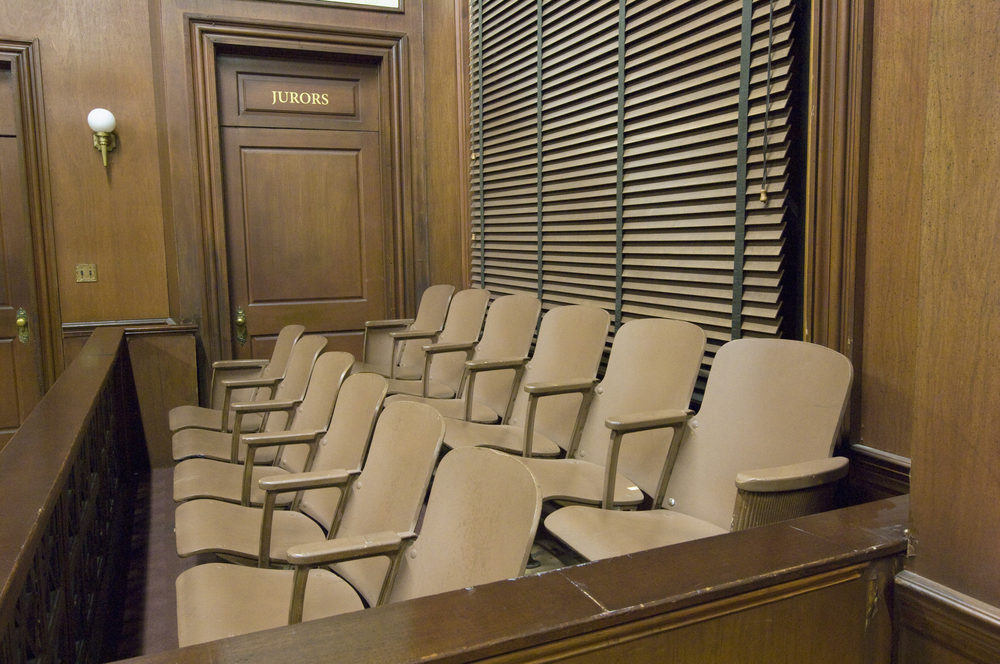 August 04, 2016
By: Irvin Jackson
With a growing number of talcum powder lawyers marketing for cases involving women diagnosed with ovarian cancer after using Johnson's Baby Powder or Shower-to-Shower, Johnson & Jonson is calling for a Missouri judge to move an upcoming trial set to begin in St. Louis, indicating that attorney advertising in the area has made it impossible for the company to get a fair trial.
Johnson & Johnson faces thousands of Baby Powder Lawsuits and Shower-to-Shower lawsuits involving allegations that use of the popular products for feminine hygiene purposes caused ovarian cancer. Plaintiffs allege that the manufacturer knew about the risk, yet withheld warnings about the risk of applying talcum powder around the genitals or in the underwear.
The vast majority of cases pending nationwide have been filed in St. Louis, where two different juries recently returned massive verdicts against Johnson & Johnson for failing to warn about the ovarian cancer risk. In February, a jury awarded $72 million in damages to the family of a woman who died from ovarian cancer, and a separate jury awarded $55 million in another talc ovarian cancer in May, involving a woman who developed ovarian cancer following decades of using the popular products.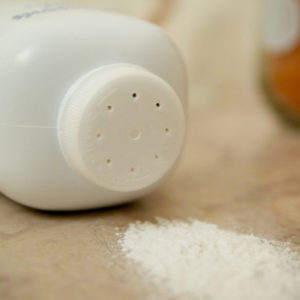 Due to local court rules, which allow out-of-state plaintiffs to bring their case in St. Louis as long as one of the named plaintiffs resides in the county, talcum powder injury lawyers have run substantial advertisements in the market in recent months, often highlighting the recent jury verdicts.
With a third St. Louis trial expected to begin in the next few weeks, Johnson & Johnson filed a motion last week asking for the trial to be moved at least 100 miles away to find a jury that has not been influenced by the local lawyer advertisements.
In addition to cases pending in St. Louis, a growing number of lawsuits over talcum powder have been filed against Johnson & Johnson in New Jersey state court, which is where the company's headquarters are located. A New Jersey state court trial is expected to begin later this year.
A number of cases are also filed in various U.S. District Courts throughout the federal court system, where a motion was filed last month with the U.S. Judicial Panel on Multidistrict Litigation to centralize the cases before one judge for coordinated pretrial proceedings and a series of "bellwether" trials.
While talcum powder is most commonly associated with use as a baby powder to help prevent diaper rash and maintain smooth skin, Johnson & Johnson has promoted their products for decades as a general body powder among adult women, who were encouraged to use talcum powder after every shower and place it in their underwear to maintain "personal freshness".
A number of studies have indicated that talcum powder can increase the risk of ovarian cancer when applied to a woman's genitals. At least one study even found particles of talc at the center of ovarian tumors.
Evidence presented at recent trials included company documents that suggested Johnson & Johnson was aware of the potential link between talcum powder and ovarian cancer since the 1970s. However, even as recently as 1992, some documents indicate that the company specifically targeted sales towards women who were high users of talcum powder, without ever warning them of the possible cancer risks.
If additional juries respond with similar verdicts after considering the evidence, Johnson & Johnson could may face years attorney advertising and negative media attention from substantial jury verdicts if talcum powder ovarian cancer settlements are not reached to resolve individual claims brought by women and families throughout the U.S.
teresa

January 9, 2017 at 2:54 pm

Anyone know the statue of limitations on the ovarian powder lawsuit? Per state.
"*" indicates required fields