Jury Awards $40.3M for Mesothelioma Caused by Johnson & Johnson Talcum Powder Exposure
October 01, 2019
By: Irvin Jackson
A California jury has ordered Johnson & Johnson to pay more than $40 million in damages to a woman who developed pleural mesothelioma, which was allegedly caused by talcum powder exposure.
The lawsuit was originally filed by Nancy Cabibi and her husband, Phil, alleging that she was diagnosed with the rare asbestos-related lung cancer in 2017, indicating that it resulted from her life-ling use of Johnson's Baby Powder, which contained asbestos fibers.
According to allegations raised at trial,Johnson & Johnson knew about the asbestos risks with talcum powder for decades, yet failed to warn consumers.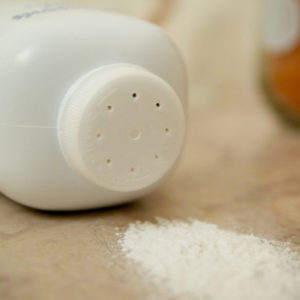 Following a four-week trial and six days of deliberations, the jury determined that Johnson & Johnson should be required to pay $20.3 million to Cabibi, and $20 million to her husband.
Johnson & Johnson currently faces about 12,000 additional Johnson's Baby Powder lawsuits and Shower-to-Shower lawsuits in courts nationwide, each raising similar allegations that the manufacturer has known for decades that their products may contain asbestos and increase the risk of cancer, yet failed to warn consumers. In addition to claims involving mesothelioma, most of the litigation involves claims that talcum powder applied around the genitals resulted in the development of ovarian cancer.
The company also faces a criminal probe into what it knew about asbestos being in its talcum powder products and when it knew it.
Last year, a Missouri jury returned a landmark $4.7 billion verdict for 22 women diagnosed with ovarian cancer following regular exposure to Johnson & Johnson talcum powder, and several other trials involving mesothelioma have resulted in multi-million dollar damage awards in various different state courts.
More than 12,000 talcum powder lawsuits are currently centralized before U.S. District Judge Freda L. Wolfson in the District of New Jersey, as part of an MDL or multidistrict litigation.
In the coming months, Judge Wolfson is expected to rule on Johnson & Johnson's challenges to the admissibility of certain expert witness testimony under the federal rules. However, if the Court finds that the evidence is sufficiently reliable, Johnson & Johnson could face large numbers of individual trial dates in courts nationwide in coming years.
"*" indicates required fields