2,400 Talcum Powder Cancer Claims To Stay In State Courts, Judge Rules, Rejecting J&J Motion
May 13, 2019
By: Austin Kirk
A U.S. District Judge has rejected a request by Johnson & Johnson to transfer all talcum powder cancer lawsuits to the federal court system, saying there is no emergency requiring immediate transfer of cases from state courts.
Johnson & Johnson filed the motion (PDF) last month, following a bankruptcy filing by it's supplier of raw talc, Imerys Talc America, Inc, seeking emergency relief to move about 2,400 Baby Powder lawsuits and Shower-to-Shower lawsuits to the court presiding over the bankruptcy proceedings.
In an opinion (PDF) issued on Thursday, U.S. District Judge Maryellen Noreika, of the U.S. District Court for the District of Delaware, indicating that provisional transfer of the cases was not warranted.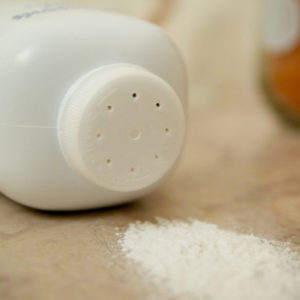 Johnson & Johnson (J&J) had sought to use the recent bankruptcy filing of it's co-defendant, Imerys Talc, to consolidate the cases in Delaware federal court, arguing that the reorganization and bankruptcy constituted an emergency situation. However, Judge Noreika rejected that argument in her ruling, pointing out that J&J has been a defendant in the state court litigation for years, and is responsible for the timing of a number of recent removals and remand motions.
"J&J cannot establish an emergency in the context of [Imerys Talc's] bankruptcy or one that has to do with the successful reorganization of the Debtors," Judge Noreika wrote in her opinion. "J&J's desire to centralize its own state law litigation does not justify the finding of an emergency requiring immediate, ex parte entry of provisional relief."
The judge noted that the bankruptcy ruling has put no financial distress on Johnson & Johnson, and that Imerys Talc itself has not requested the removals. To date, Johnson & Johnson has tried, and failed, to remove about 90 other lawsuits from state courts in California and South Carolina to Judge Noreika's court.
Johnson & Johnson already faces more than 10,500 similar claims in the federal court system, which are centralized in the U.S. District Court for the District of New Jersey, as part of a federal MDL, or multidistrict litigation.
Each of the claims involves similar allegations that Johnson & Johnson failed to adequately warn consumers that genital exposure to talcum powder could increase the risk of ovarian cancer. Some lawsuits also claim the manufacturers failed to warn consumers or health professionals that some talc may contain asbestos, which could lead to mesothelioma, lung cancer and other ailments.
The manufacturer has lost a number of recent state court trials involving talcum powder injury claims, and has attempted to shift cases to the federal court system. In March, a California jury ordered the company to pay $29 million for failing to warn that talc exposure could cause mesothelioma. Last year, it was hit with a major verdict in Missouri state court, when a jury returned a landmark $4.7 billion verdict in favor of 22 women who say they contracted ovarian cancer from talc exposure.
Some experts say that unless Johnson & Johnson is able to negotiate significant talcum powder settlements or otherwise resolve the litigation, it may face a large number of trials and potentially expensive verdicts when the federal cases are remanded back to district courts for individual trials.
"*" indicates required fields