Verdict in California Talcum Powder Lawsuit Over Ovarian Cancer Reversed by Trial Judge
October 23, 2017
By: Irvin Jackson
A California state court judge has overturned a recent jury verdict against Johnson & Johnson, over failure to warn about the ovarian cancer risk from talcum powder, citing jury misconduct, errors in how the case was conducted and an excessive damage award.
In August, a jury ordered Johnson & Johnson to pay $417 million in damages as part of an ovarian cancer lawsuit filed by Eva Echeverria, including compensatory damages of about $70 million and $347 million in punitive damages, which were designed to punish Johnson & Johnson for recklessly disregarding the safety of consumers.
In an order issued late last week, Los Angeles County Superior Court Judge Maren Nelson threw out the verdict and indicated that Johnson & Johnson should not be held responsible for its subsidiary's failure to warn, also indicating that the scientific evidence presented in the case is in dispute, and that there was no clear and convincing evidence of malice.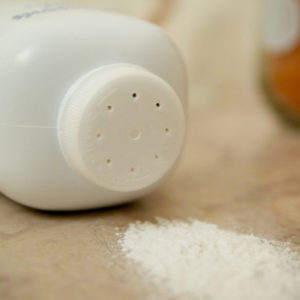 Plaintiffs lawyers indicate that an appeal will be filed, but the original award still provides a strong gauge for how juries may respond to similar evidence that will be presented throughout the litigation, which currently involves more than 5,000 Johnson's Baby Powder lawsuits and Shower-to-Shower lawsuits filed on behalf of women and families throughout the United States.
The California verdict came after a series of multi-million dollar damage awards returned in Missouri state court, where separate juries found that Johnson & Johnson should be forced to pay $70 million in November 2016, $55 million in May 2016 and $72 million in February 2016. However, the latter ruling was also overturned last week on the basis of jurisdictional issues following a recent Supreme Court ruling, and the others face similar challenges, which may require retrial in the federal court system.
Johnson & Johnson has previously suggested that the massive verdicts in Missouri state court were an anomaly, and has pushed for trial dates in other venues. The even larger verdict returned by the California jury may be a sign of huge problems for the company, with some analysts suggesting that more big talcum powder damage awards are likely, due to the signs that juries find Johnson & Johnson's trial defense lacking in credibility.
In the federal court system, the talcum powder cases have been consolidated as part of a federal multi-district litigation (MDL), which is centralized before one judge in the District of New Jersey, for coordinated discovery and another series of "bellwether" trials to help the parties gauge the relative strengths and weaknesses of their cases.
"*" indicates required fields