J&J Talcum Powder Verdicts Lead To Controversial "Hellhole" Designation for St. Louis Court
December 21, 2016
By: Irvin Jackson
Following several massive jury verdicts, which ordered Johnson & Johnson to pay tens of millions in damages for failing to warn women about the link between talcum powder and ovarian cancer, a controversial tort reform lobbying group has labeled a St. Louis court as the number one "judicial hellhole" for defendants in the nation.
The "judicial hellhole" designation was announced by the American Tort Reform Association (ATRA) on December 15, highlighting three talcum powder verdicts this year in the Circuit for the City of St. Louis, which awarded a combined total of $197 million to three women left with ovarian cancer following years of using Johnson & Johnson talcum powder products for feminine hygiene.
Despite the three independent verdicts from separate juries, the group claims that the cases were based on "junk science," arguing that decisions by judges not exclude certain expert testimony led to the verdicts.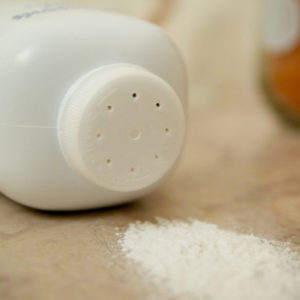 The cases were seen as "bellwether" trials for several thousand other Johnson & Johnson Baby Powder lawsuits and Shower-to-Shower lawsuits pending in St. Louis and other courts nationwide, each involving similar claims and evidence that suggests Johnson & Johnson has known for decades that talc contained in the powder may migrate through the vagina and increase the risk of cancer, yet continued to market the products to adult women without any warnings.
ATRA is a defense attorney group, which lobbies state legislatures nationwide to pass tort reform measures, which generally restrict the ability of individuals to pursue substantial compensation for injuries allegedly caused by industry and corporations. Since 2002, the group has released an annual list of so-called "judicial hellholes," based primarily on which courts allowed juries to grant large verdicts to individuals facing off against much more powerful companies and industries.
In St. Louis talcum powder trials this year, one jury awarded $72 million in damages to the family of Jackie Fox in February 2016, a second jury awarded $55 million in damages to Gloria Ristesund in May 2016, and just last month, a third jury awarded $70 million in damages to Deborah Giannecchini. Each of those women were awarded compensatory damages as a result of the ovarian cancer diagnosis the jury found was caused by regular use of talcum powder, as well as substantial additional punitive damage awards that Johnson & Johnson was ordered to pay, which were designed to punish the manufacturer for failing to warn women about the talcum powder cancer risk and deter similar bad behavior by other corporations.
"This year, thanks to the Show Me Your Lawsuits State's lax standard for expert testimony, 'junk science' is driving groundless lawsuits and monstrous verdicts that have made the Circuit Court for the City of St. Louis the #1 ranked Judicial Hellhole," ATRA President Sherman Joyce indicates. "The overwhelming majority of plaintiffs filing these suits are not from St. Louis, or even from Missouri."
At the core of ATRA's complaint is that Missouri courts do not use the "Daubert" rules of expert testimony, which allows judges to decide which experts methodologies are valid and which are not. However, many critics argue that the Daubert rules can prevent juries from hearing relevant evidence and making up their own mind, and note that Daubert rules are often applied inconsistently from one jurisdiction to another.
Additionally, the cases at issue also included internal memos from within Johnson & Johnson, indicating that the company knew about the potential risks of ovarian cancer for years but failed to warn the public, which also likely had a significant impact on the juries' decisions.
In addition to scientific evidence presented at trial, internal company memos from within Johnson & Johnson suggested that the company knew about and acknowledged the risk of ovarian cancer, which also likely had a significant impact on the jury verdicts.
While some evidence suggests that Johnson & Johnson has been aware of the ovarian cancer risk since the 1970s, as recently as 1992, some documents indicate that the company specifically targeted sales toward adult women, without providing any warning about the potential risk of ovarian cancer.
In addition to the state court cases pending in Missouri, a growing number of complaints continue to be filed throughout the federal court system, where coordinated pretrial proceedings were established in October 2016, centralizing the talcum powder litigation before U.S. District Judge Freda Wolfson in the District of New Jersey.
In those separate proceedings, Judge Wolfson has scheduled a "Science Day" for the parties to educate the court on scientific and medical issues that will come up throughout the cases late next month.
As part of the MDL proceedings, it is expected that Judge Wolfson will also schedule a series of early bellwether trials, which are designed to help gauge how juries may respond to certain evidence and testimony that will be repeated throughout the cases. Following the bellwether process, if the parties fail to reach talcum powder settlements or otherwise resolve the litigation, hundreds of individual trials may be set for trial in separate courts nationwide.
"*" indicates required fields