Tanning Bed Cancer Lawsuit Filed By Pennsylvania Woman
July 06, 2011
By: Staff Writers
A 29 year old Pennsylvania woman diagnosed with malignant melanoma has filed a lawsuit against a tanning salon over failing to warn about the risk of cancer from tanning beds. 
The complaint was filed last month by Kristin Powell in Allegheny County Common Pleas court against Hollywood Tans and their parent company, SK Tans Inc.
Powell has been tanning since she was 16 and went to Hollywood Tans from 2005 to 2009, according to the lawsuit. She has been diagnosed with melanoma on her left leg, breast and torso. The complaint alleges that her dermatologist determined that the melanoma was caused by years of UV exposure from tanning beds.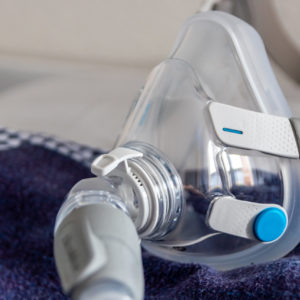 Did You Know?
Millions of Philips CPAP Machines Recalled
Philips DreamStation, CPAP and BiPAP machines sold in recent years may pose a risk of cancer, lung damage and other injuries.
Learn More
In recent years, there has been mounting evidence linking tanning bed use to skin cancer. Some studies have shown that use of tanning beds by young adults results in eight times the risk of developing melanoma, a deadly form of skin cancer once found mainly in the elderly, but which has increasingly become a problem for younger adults.
The American Cancer Society says that melanoma, the most dangerous form of skin cancer, is diagnosed in about 69,000 Americans each year and causes about 8,650 deaths annually. Less dangerous, but more common, basal and squamous cell carcinomas affect more than one million Americans each year and cause about 2,000 deaths annually.
One of the studies was by the World Health Organization in July 2009, which indicated that use of tanning beds before the age of 30 increases the risk of skin cancer by 75%. As a result of the study, WHO reclassified ultraviolet radiation from tanning beds as a definite carcinogen . Previously, they were considered "probable" carcinogens.
There have been increasing calls for a ban on the use of tanning beds for children under the age of 18. In March, the American Academy of Pediatricians (AAP) called for such a ban and an FDA advisory committee made similar recommendations in March 2010.
The FDA reports that a growing number of children are counted among the ranks of tanning bed users, with nearly 10% going to indoor tanning businesses in 1999. The report also expresses concerns by some researchers that as many as 95% of indoor tanning customers are exceeding the recommended safe time in tanning beds.
Rachel

March 12, 2013 at 2:11 am

My sister just lost her battle with melanoma and the reason she is deceased is because of the tanning bed industry. Why are they still in business or at the very least, why are they not telling people what the risks are before they tan. The American Tanning Association post comments such as "tanning will make you pretty and look skinnier," also, they say that tanning just one time will give you [Show More]My sister just lost her battle with melanoma and the reason she is deceased is because of the tanning bed industry. Why are they still in business or at the very least, why are they not telling people what the risks are before they tan. The American Tanning Association post comments such as "tanning will make you pretty and look skinnier," also, they say that tanning just one time will give you the same amount of Vitamin D as 100 glasses of milk; how is this possible when they only use 5% UVB rays. They are lying and as the president of this association stated, "our #1 goal is to get more patrons into our facilities." Why wouldn't it be to make safer beds or eliminate them all together, people use spray tan all the time. Something needs to stop them because they are intentionally infecting people with skin cancer and they know exactly what the risks are, why doesn't every person who walks through their door know?

sherry

November 19, 2011 at 6:07 pm

i was just told i have skin cancer don,t know what kind yet will no in two weeks i have been going to tanning beds about 30 years now they should close them all down slow killer for a lot of people i hope some one will do something looking good is not worth loseing your life or messing up your body tan makes you look better but if someone don;t like you with out the tan they did not like you anywa[Show More]i was just told i have skin cancer don,t know what kind yet will no in two weeks i have been going to tanning beds about 30 years now they should close them all down slow killer for a lot of people i hope some one will do something looking good is not worth loseing your life or messing up your body tan makes you look better but if someone don;t like you with out the tan they did not like you anyway stay out love your body the way it is or you may not be here for anyone to see anyway
"*" indicates required fields