Transcatheter Aortic Valve Replacement Leads To Pacemakers More Often Than Previously Believed
May 04, 2020
By: Russell Maas
New research suggests individuals undergoing transcatheter aortic valve replacement (TAVR) procedures frequently experience abnormalities during the surgery, resulting in the need for a pacemaker. 
French researchers recently published a study in the Journal of the American Heart Association (JAHA) which warns of an increase in the number of patients requiring permanent pacemaker implantation (PPI) following attempted TAVR balloon-expandable valve procedures.
TAVR is a type of heart procedure that allows the surgeon to replace the heart valve by threading it through an artery in the leg instead of via open chest surgery. It places the valve over the damaged aortic valve in a less invasive procedure.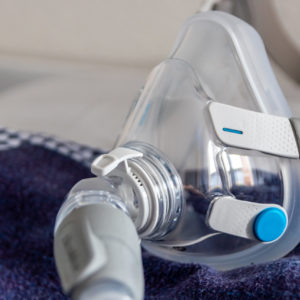 Did You Know?
Millions of Philips CPAP Machines Recalled
Philips DreamStation, CPAP and BiPAP machines sold in recent years may pose a risk of cancer, lung damage and other injuries.
Learn More
The number of TAVR procedures has increased significantly over the last several years, as it has become a popular alternative to open heart surgery.
Researchers reviewed French administrative hospital‐discharge data involving more than 49,000 patients with aortic stenosis and were treated with TAVR using the balloon‐expandable (BE) Edwards SAPIEN valve or the self‐expanding (SE) Medtronic CoreValve.
According to the data, 13,289 (22%) patients who underwent TAVR procedures required the implantation of a permanent pacemaker within two years of the procedure, while 11,010 required implementation within the first 30 days following the procedure.
Although considered less dangerous when compared to open-heart surgery, TAVR procedures carry risks to patients that include bleeding, blood vessel complications, problems with the replacement valve, such as the valve slipping out of place or leaking, stroke, kidney disease, heart attack, infection or death.
Heart rhythm problems, or arrhythmias, requiring the need for pacemaker implantation have become frequently associated with TAVR procedures. According to medical reports, patients may suffer from a high degree atrioventricular block (AV), which is an impairment of the electrical signal traveling from the upper chambers of the heart to the lower chambers of the heart.
Consequently, patients who suffer from AV as a result of TAVR procedures frequently require the permanent placement of a pacemaker.
TAVR Concerns
Initially, TAVR was approved only in high risk patients who were frail or couldn't undergo open heart surgery because the procedure carried such high risks. The durability of the heart valves was untested for use in younger patients, who would outlive the devices that were designed to last 10 years, not 30 years or more.
Previous studies have indicated many TAVR procedures result in the need for "surgical bailout", which is when a surgeon begins the TAVR procedure, and due to some type of complication such as valve displacement, ventricular rupture, and aortic valve annular rupture, must stop the TAVR procedure and convert to open heart surgery, which is much more invasive and often involves greater risk.
A 2019 study indicated many TAVR complications could be avoided if imaging techniques, like multidetector computed topography (MDCT) were utilized. That study also found using an experienced surgeon and focusing on real-time ultrasound guidance could also help prevent complications.
"*" indicates required fields