Positive Fluid Brain Balance May Worsen Traumatic Brain Injuries: Study
July 26, 2021
By: Martha Garcia
For individuals who suffer a traumatic brain injury (TBI), new research suggests giving them a type of therapy which provides a positive fluid balance may actually increase their risk of death.
Fluid therapy is often used for patients being treated in the intensive care unit (ICU) following a head trauma, involving the administration of fluids intravenously to maintain adequate blood flow, oxygen delivery and nutritional supply to the organs. It can also be used to deliver medications and other treatments. When the patient is receiving more fluids than are being lost by natural or other means, it is considered a positive fluid balance.
In findings published in the August 2021 issue of the medical journal The Lancet, researchers from The Netherlands say it could be dangerous for patients who have suffered a serious head injury. Not only did they find the patients in ICU with head trauma were more likely to die if given a positive fluid balance, but they also determined those patients tended to experience worse function outcomes six month later.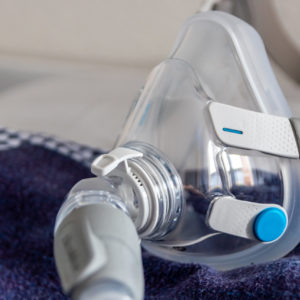 Did You Know?
Millions of Philips CPAP Machines Recalled
Philips DreamStation, CPAP and BiPAP machines sold in recent years may pose a risk of cancer, lung damage and other injuries.
Learn More
Researchers conducted a multicenter study in Europe and Australia, including more than 2,500 patients from 55 hospitals in 18 countries. Subjects had to be 16 years and older with a traumatic brain injury which required a CT scan, and had been admitted to the ICU.
During the patient's stay the average daily fluid balance, the difference between fluid input and loss, and average daily fluid input during ICU stay was calculated per patient. The fluid balance and input were analyzed and compared with the risk of death and functional outcomes six months later.
The average daily fluid input ranged from 1.48 liters to 4.23 liters. The average of the daily fluid balance ranged from –0.85 to 1.13 liters.
According to the findings, a positive daily fluid balance was linked with a higher risk of ICU death per 0.1 L increase. Positive fluid balance was also linked to worse function six months later.
"In critically ill patients with traumatic brain injury, there is significant variability in fluid management, with more positive fluid balances being associated with worse outcomes," the researchers wrote. "These results, when added to previous evidence, suggest that aiming for neutral fluid balances, indicating a state of normovolaemia, contributes to improved outcome."
Positive fluid balance, or fluid overload, can lead to other complications in a critically ill patient. Side effects can include pulmonary edema, brain edema, increased cranial pressure as well as other concerns like sodium disturbances and electrolyte imbalances. These can lead to other secondary conditions like reduced kidney function or kidney failures or brain hemorrhage.
Researchers recommend a neutral fluid balance and advised healthcare providers to closely monitor the fluid intake of critical patients and strive to maintain the level of fluid intake with the level of fluid loss to improve patient outcomes and avoid unnecessary side effects.
"*" indicates required fields