Major Teaching Hospitals Linked To Lower Mortality Rates: Study
May 26, 2017
By: Martha Garcia
New research suggests that patients may be less likely to die during the 90 days after surgery or illness if they are treated at a major teaching hospital, when compared to treatment at a smaller, community hospital. 
In a study published in the Journal of the American Medical Association (JAMA) on May 23, researchers from Harvard and other Boston medical centers said that major teaching hospitals have a lower death rate than other healthcare facilities, but indicate indicate that further study is needed to explain why.
Researchers conducted an observational study of nearly 21.5 million patient hospitalizations, using national data from Medicare records. The study involved data from more than 4,400 hospitals, including 250 major teaching hospitals of 400 beds or more, nearly 900 minor teaching hospitals with 100 to 399 beds, and more than 3,300 small hospitals with less than 99 beds.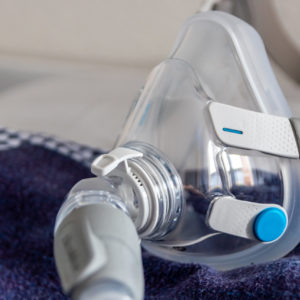 Did You Know?
Millions of Philips CPAP Machines Recalled
Philips DreamStation, CPAP and BiPAP machines sold in recent years may pose a risk of cancer, lung damage and other injuries.
Learn More
The study focused on 15 common medical conditions, like pneumonia and stroke, as well as six surgical conditions, like hip replacements and heart bypass.
Overall, death rates were significantly lower at the major teaching hospitals compared to minor teaching hospitals and non-teaching hospitals. Patients at major teaching hospitals had 1.5 percent lower chance of dying compared to patients at the other two types of hospitals.
Unadjusted death rates were 8 percent at major teaching hospitals, 9.2 percent at minor teaching hospitals and 9.6 percent at non-teaching hospitals.
Researchers said that even after adjusting for other risks, the death rate was still 1.2 percent lower at major teaching hospitals. For every 84 patients treated at major teaching hospitals that would have gone to a non-teaching hospital, one fewer patient would die at the teaching hospital.
Adjusted 30 day death rates were 8 percent at major teaching hospitals compared to 9 percent at minor teaching hospitals and 9.5 percent at non-teaching hospitals.
However, the findings of other studies have found conflicting results. A study published in 2015 indicated patients undergoing colon surgery face a higher risk of death at teaching hospitals and often face longer hospitalizations.
Similarly, another study found that patients treated at major teaching hospitals face twice the risk of contracting methicillin-resistant Staphylococcus infections, or MRSA.
According to other researcher published in 2015, patients who had prostate biopsies at teaching hospitals had more accurate results and were less likely to be re-diagnosed with higher risk prostate cancer later on, than patients who had their biopsies conducted at community hospitals.
However, in the new study lower death rates were seen across the board for sevem day death rates, 30 day death rates and 90 day death rates for individual medical and surgical conditions.
Researchers in this latest study said if the death rates at non-teaching hospitals were similar to major teaching hospitals, that would result in more than 58,000 fewer deaths each year.
Similarly, comparing minor teaching hospitals and small non-teaching hospitals, the minor teaching hospitals had lower death rates than the non-teaching hospitals.
Authors of the new study are unclear exactly what sets the teaching hospitals apart, but they speculate it could be linked to access to cutting edge technology, 24/7 consulting services, or simply related to the culture of a research and teaching environment.
"*" indicates required fields