Tecentriq and Avastin Liver Cancer Combo Linked to Patient Deaths in Early Trials
April 18, 2023
By: Martha Garcia
The findings of a recent clinical trial suggest patients receiving a combination of the drugs Tecentriq and Avastin to help prevent the return of liver cancer may actually face an increased the risk of early death.
Tecentriq (atezolizumab) is approved for the treatment of metastatic non-small cell lung cancer in patients, where the disease has progressed after or during chemotherapy. Avastin (bevacizumab) was approved by the FDA in 2004, for treatment of non-small cell lung cancer and colorectal cancer when combined with chemotherapy.
The two drugs work together to target and destroy cancer cells in the body. Tecentriq helps by strengthening the immune system's ability to fight the cancer cells, and Avastin helps to prevent the growth of new blood vessels that supply the tumor with nutrients to grow.
Genetech manufacturers and sells both drugs, and has indicated that they appear to help reduce the risk of liver cancer returning. However, there are growing concerns over patient deaths that have occurred during a recent study presented at the American Association for Cancer Research Annual Meeting 2023.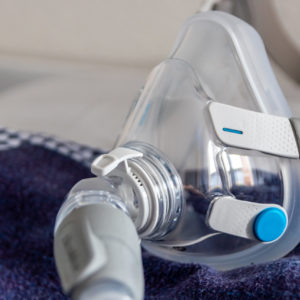 Did You Know?
Millions of Philips CPAP Machines Recalled
Philips DreamStation, CPAP and BiPAP machines sold in recent years may pose a risk of cancer, lung damage and other injuries.
Learn More
Genetech researchers conducted a clinical trial involving 668 patients with liver cancer who underwent liver resection surgery. Patients were split into two groups, the group given Tecentriq and Avastin, and a placebo group. The combo drug group received 1200 mg of Tecentriq every three weeks and 15 mg/kg every three weeks for 12 months.
According to the findings, patients who underwent surgery and were given the two drugs in combination reduced their risk of the cancer coming back by nearly 30%. Despite the promising results, the research also indicated the combo drug may increase the risk of early death among some patients. The findings are considered preliminary until published in a peer-reviewed medical journal.
Early evaluation of patient life expectancy found a 42% increase in the risk of death among those who received the drug combo. About 7% of the study group died as a result, however the overall survival analysis is being deemed "immature" by Genetech's researchers.
The data also indicates about 24% of patients experienced serious side effects when taking the combo drug compared to 13% in groups taking other cancer drugs. Comparatively, the control group had a 10% rate of serious side effects.
Tecentriq and Avastin Health Concerns
This is not the first time either of the drugs has been linked to patient survival concerns.
In 2018, a study combining Tecentriq with another cancer drug, Cotellic, for the treatment of metastatic colorectal cancer, was halted after an independent monitoring committee raised alarms about several patient deaths during the study.
A study from 2017 indicated Avastin may increase the risk of aortic dissection, a serious and potentially life-threatening condition that affects the heart. In 2011, the U.S. Food and Drug Administration (FDA) revoked Avastin's approval as a treatment for breast cancer after post marketing studies indicated the drug failed to prolong patients' lives or improve their quality of life.
Liver Cancer Treatment Still Shows Promise
Despite the concerns of increased risk of death, Tecentriq plus Avastin is the first drug combination to significantly improve overall survival for people living with liver cancer.
Because liver cancer is a significant cause of cancer-related death around the world, many health agencies and healthcare professionals have already adopted the combination drug treatment as a standard of care.
These latest findings will likely prompt the FDA to call for more follow-up research, observers say. In addition, analysis of these latest results has not been finalized, and another phase of the clinical trials is still ongoing.
"*" indicates required fields