Anti-Smoking Efforts Should Target Youths Before Age 17: Study
March 02, 2021
By: Martha Garcia
Nearly half of all teens will at least consider smoking by the age of 18, according to the findings of a new study which highlights the importance of earlier efforts to prevent teens from trying nicotine products, which may lead to life-long addictions.
In a report published last week in the medical journal JAMA Network Open, researchers with the University of Texas indicate smokers who were originally considered not likely to smoke as teens, often pick up the habit before the age of 18, indicating a real need for improved anti-smoking programs that target teens when they are 17 or younger.
Researchers used data from waves 1 through 4 of the nationally representative Population Assessment of Tobacco and Health (PATH) study conducted September 2013 to January 2018. The study examined nationally representative data for nearly 16,000 youth who had never smoked.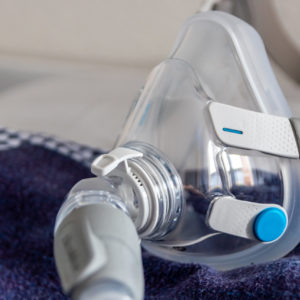 Did You Know?
Millions of Philips CPAP Machines Recalled
Philips DreamStation, CPAP and BiPAP machines sold in recent years may pose a risk of cancer, lung damage and other injuries.
Learn More
Among those teens, more than 11,000 teens were considered not susceptible to cigarette use. Despite that classification, more than 45% were reclassified as susceptible to cigarette smoking by age 18.
In an attempt to determine what changed for those teens, researchers found that among teens who had never tried smoking, 24% reported they tried cigarette smoking before the age of 18. Another 16% said they had tried smoking within the past 30 days and 4% said they were fairly regular cigarette smokers.
Researchers used a number of survey questions to determine whether a teen was susceptible to try cigarettes or not. They asked if the teen had ever been curious, whether they would try a cigarette soon, whether they would accept a cigarette if offered, and other questions about smoking habits and their behaviors.
If students answered they were "not at all curious" to the first question and "definitely will not" to the second and third questions they were considered not susceptible to cigarette smoking.
Boys had a higher risk of starting to smoke cigarettes and of having smoked a cigarette in the past 30 days at earlier ages compared to girls. In addition, white teens had a higher risk than black teens of starting smoking at an earlier age, of ever trying cigarettes, of having used cigarettes in the past 30 days, and were more likely to be fairly regular smokers, according to the findings.
The 2012 Surgeon General's report indicated 88% of adult smokers who smoked every day from the ages of 30 to 39 said they began smoking cigarettes before the age of 18.
While progress was made to reduce teen smoking, vaping devices have helped to lead a new generation to nicotine addiction. A study published in 2019 indicated JUUL designed their vaping devices to be as addictive as Marlboro cigarettes in an attempt to create life-long users of either cigarettes or e-cigarettes.
Researchers warn the increasing popularity of e-cigarettes has undone years of progress focused on reducing teen smoking. In fact, other studies indicate trying e-cigarettes triples the likelihood a teen will start smoking cigarettes later.
Researchers said the data of the new study emphasized a need for early prevention methods and smoking awareness programs for teens before the age of 17. A 2019 study indicated prior programs aimed at teens have helped to prevent hundreds of thousands of teens from picking up the habit.
"Study results suggest that prevention interventions and educating the public about targeting specific ages, particularly before age 17 to 18 years, may reduce cigarette use initiation," the researchers concluded.
"*" indicates required fields