JUULing As Addictive As Smoking Marlboro Cigarettes: Study
December 19, 2019
By: Martha Garcia
Amid increasing concerns about the vaping nicotine addiction risk, a new study indicates that JUUL e-cigarettes have the same chemical and tobacco profile as Marlboro cigarettes, making them equally addictive.
JUUL has become the most popular form of e-cigarette since it was introduced in 2015, and the manufacturer has been criticized for following the marketing strategy previously employed by the tobacco industry, targeting younger users to create life-long users of their products. However, the vape pods are designed in a way that make it even easier for users to inhale large quantities of nicotine without noticing, increasing the addictiveness of JUULing.
In findings published this week in the medical journal Tobacco Control, researchers from Portland State University took measurements of e-cigarette liquids to determine chemical and nicotine profiles of vapes. They took samples from JUUL pods, look-a-like and knock-off e-cigarettes, bottled nicotine salt, and non-salt e-liquids.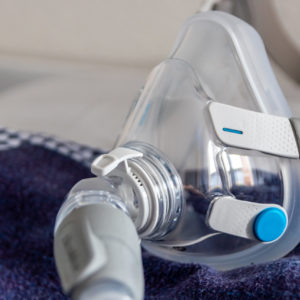 Did You Know?
Millions of Philips CPAP Machines Recalled
Philips DreamStation, CPAP and BiPAP machines sold in recent years may pose a risk of cancer, lung damage and other injuries.
Learn More
According to the findings, the nicotine formula of JUUL is nearly identical to the flavor and addictive profile of Marlboro cigarettes.
The formulation of Juul nicotine aerosol was designed to make it easier for users to inhale larger quantities of nicotine without gagging, gasping or coughing. Additionally, the company added candy-like flavor profiles to make the products even more enticing for young users.
Research has shown adding flavors to e-cigarettes increases the risk children will try smoking traditional tobacco cigarettes instead of keeping them away from them. Teens also tend to vape more when they use non-traditional flavors, like candy and fruit flavors.
For many first-time vapers, one try means they are immediately getting a high concentration of nicotine and becoming addicted. E-cigarettes have quickly become the most popular form of tobacco among U.S. teens.
JUUL also popularized the version of e-liquid known as nicotine salts, which is a smoother form of nicotine which has helped increase JUUL flavoring. By adding organic acids, the pods reduced the amount of freebase nicotine in the aerosol, which helps eliminate harsh side effects after JUULing.
Prior studies have shown despite the pleasing taste and flavor profiles of e-cigarettes, vaping exposes users to toxic chemicals, increases the risk of respiratory diseases, and makes it harder for users to quit tobacco cigarettes.
Researchers emphasized the potency and flavor profile was almost identical to Marlboro cigarettes. Researchers described JUUL as an "e-cigarette analog" of the Marlboro. It has the same addictive profile without the bad smell and added candy-like flavors to boot.
As part of the study, researchers reached out to the makers of JUUL regarding the findings and the company responded by saying the products were designed to entice adult smokers to switch from cigarettes. For that reason, they set out to create a liquid that mimicked the nicotine experience.
"Providing a similar nicotine experience was a priority given the fact that early generation e-cigarettes had failed in this respect and, as a result, did not convert a significant number of adult smokers from cigarettes," the company said.
However, a recent Reuters analysis indicated e-cigarettes have had very little effect in getting cigarette smokers to quit. More so, vaping growth has largely come from users under 25 years old, including teenagers and the nicotine delivery rates in JUUL devices were higher than other e-cigarette brands, making the products even more addictive.
The U.S. Food and Drug Administration announced it will call on e-cigarette companies to prove the products help smoker quit and the benefits of vaping outweighs the health risks before products will be allowed to stay on the U.S. market.
JUUL succeeded in rapidly duplicating a formula that took tobacco growers and companies hundreds of years to perfect. They succeeded in delivering a strong level of nicotine via inhalation with a smoother experience. However, despite JUUL's alleged intentions of getting adults smokers to quit cigarettes, they also began luring first time smokers to their optimized product.
JUUL Lawsuits
In a growing number of lawsuits, JUUL has been accused of fueling the vaping epidemic in the United States, through the design and marketing of their product. The e-cigarettes were intentionally designed to look like a USB thumb drive, which has made the product popular among teems who are able to hide their vaping habit from parents, teachers and other adults.
According to a recent study by federal health officials, a quarter of all high school students indicate they have vaped within the last 30 days this year.
Dozens of JUULing addiction lawsuits and class action lawsuits have been filed against the company in recent months, each raising allegations that the e-cigarette manufacturer marketed their products toward minors and prior non-smokers, while failing to warn that JUUL pods are more potent and addictive than traditional cigarettes.
As more parents and young adults step forward to pursue claims after becoming addicted to JUUL, it is widely expected that thousands of cases will be presented throughout the federal court system.
In October, the U.S. Judicial Panel on Multidistrict Litigation issued an order consolidating all JUUL cases pending throughout the federal court system before Judge William H. Orrick III, in the U.S. District Court for the Northern District of California, which is where JUUL Labs, Inc.'s San Francisco headquarters are located.
"*" indicates required fields