Children Vape More When Using "Non-Traditional" Flavored E-Cigarettes: Study
October 30, 2019
By: Martha Garcia
As health expert continue to work on ways to combat the teen vaping epidemic in the United States, the findings of a new study suggest that teens who use fruit and candy flavored e-cigarettes are more likely to keep vaping and vape more frequently.
Fruity, candy, sweet and buttery flavored vape liquids increase the risk that a teen will continue to vape, compared those who use flavorless products, tobacco flavor, or menthol, according to research published in the October issue of the journal Pediatrics.
Previous research has found that vaping is the most popular form of tobacco among teens in the U.S., and teens who use e-cigarettes are more likely to start smoking tobacco cigarettes later.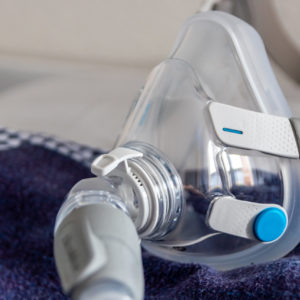 Did You Know?
Millions of Philips CPAP Machines Recalled
Philips DreamStation, CPAP and BiPAP machines sold in recent years may pose a risk of cancer, lung damage and other injuries.
Learn More
Many teens who try e-cigarettes will not become addicted to vaping due to high levels of nicotine, but the new research indicates if they use flavored liquids, they are more likely to make it a habit, potentially becoming addicted in the long run.
Researchers from the University of Pennsylvania evaluated data on nearly 500 high school students in the Los Angeles area from 10 different schools. The students completed a total of five surveys; one every six months, from 2014 to 2017, or from their 10th grade year to 12th grade year.
Students were grouped into either the non-traditional tobacco group or the traditional tobacco group. The nontraditional tobacco group vaped using e-liquids with fruit, candy, sweet, dessert, or buttery flavors, or a combination of those. The traditional tobacco group used e-liquid with tobacco, mint, or menthol flavors or flavorless liquid.
According to the findings, 93% of students used nontraditional or candy flavors while 6% used only traditional flavors.
Using nontraditional flavors, like candy or fruit flavors, increased the likelihood teens would continue to vape. More than 60% of teens who used candy-like flavors still vaped six months later. Comparatively, 43% of teens who used traditional tobacco or menthol flavors continued to vape six months later.
Teens who used the sweet flavors vaped more heavily six months later, according to the findings. They also took more puffs per vaping session than teens who used tobacco or menthol flavors.
The researchers found that teens who used non-traditional flavors were also more likely to keep vaping and used e-cigarettes more heavily during each session. However, it did not affect how many days the students vaped or when they used.
JUUL Teen Addiction Concerns
The findings come as the makers of JUUL, the most popular line of vaping products, face a criminal probe into whether they purposefully advertised to children. Amid growing pressure, JUUL has ceased sales of all of its non-traditional flavors, has cancelled all advertising in the U.S., and replaced its CEO.
JUUL was intentionally designed to look like a USB thumb drive, which has made the product popular among teems who are able to hide their vaping habit from parents, teachers and other adults.
On September 9, the FDA issued a warning letter to JUUL, indicating there was evidence the company told school-aged children that its products were safer than cigarettes, which has not been proven.
In addition, federal and state health experts are investigating whether JUUL and other e-cigarettes are linked to hundreds of cases of respiratory illness, including more than 30 deaths, as well as investigating whether JUUL is linked to nearly 130 cases of e-cigarette-related seizures.
A growing number of JUUL addiction lawsuits are being pursued against the manufacturers, alleging that the products were illegally marketed to kids while failing to disclose that each of the e-cigarette pods contain more nicotine than a pack of tobacco cigarettes.
"*" indicates required fields