Vaping Respiratory Illness Death Toll Rises To 5, More Than 450 Cases Reported As CDC Calls For Consumers To Stop Vaping
September 09, 2019
By: Irvin Jackson
Federal health officials are now urging consumers to stop vaping, at least until they can determine the source of a growing outbreak of respiratory illnesses, which appear almost certainly linked to the side effects of e-cigarettes.
The U.S. Centers for Disease Control and Prevention (CDC) issued an investigation notice on September 6, calling on the public to avoid e-cigarettes due to severe, and sometimes fatal, vaping pulmonary illnesses reported nationwide.
The CDC indicates there are now more than 450 possible cases reported in 33 states and the U.S. Virgin Islands, including at least five deaths that may be related to the mysterious vaping illness in California, Illinois, Indiana, Minnesota and Oregon.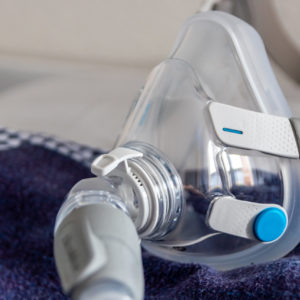 Did You Know?
Millions of Philips CPAP Machines Recalled
Philips DreamStation, CPAP and BiPAP machines sold in recent years may pose a risk of cancer, lung damage and other injuries.
Learn More
"While this investigation is ongoing, consider not using e-cigarette products," the CDC urges. "If you do use e-cigarette products and you experience symptoms like those reported in this outbreak, seek medical care promptly."
The CDC, FDA and state agencies are working together to determine the source of the illnesses, which has remained a mystery. Vaping appears to be the only common connection.
Federal and state investigators have now hammered out a case definition by which to classify other cases, and the CDC indicates the number of illnesses is likely to grow as health investigators look back at older, unresolved, respiratory illness incidents.
A day before the CDC announcement, New York health officials indicated they are looking at a potential link between the illnesses and vitamin E acetate, which has been found in very high levels in samples collected which contained cannabis. Marijuana and synthetic marijuana are often vaped.
Vitamin E acetate is a common nutritional supplement. However, it is usually ingested or used as a topical product applied to the skin. New York health officials say its oil-like properties could cause respiratory problems like those being seen when inhaled, and investigators say the samples tested have been shown to contain large amounts of it.
The day after the announcement, the FDA issued a consumer update, suggesting consumers avoid vaping products containing tetrahydrocannabinol (THC), the active ingredient in marijuana products.
"While the FDA does not have enough data presently to conclude that Vitamin E acetate is the cause of the lung injury in these cases, the agency believes it is prudent to avoid inhaling this substance," the FDA warning states. "Because consumers cannot be sure whether any THC vaping products may contain Vitamin E acetate, consumers are urged to avoid buying vaping products on the street, and to refrain from using THC oil or modifying/adding any substances to products purchased in stores."
Researchers Investigating E-Cigarettes For Answers
As concerns over e-cigarette respiratory disease grows, more researchers are looking for potential answers. On the same day as the FDA and CDC releases, researchers from the Illinois Department of Public Health, the National Center for Environmental Health, the CDC and other state and federal agencies released a preliminary report on the illnesses in the New England Journal of Medicine.
"Case patients presented with a combination of respiratory, gastrointestinal, and constitutional symptoms," they reported. "The median duration of symptoms before hospital presentation was 6 days, with a wide range (0 to 61 days) of symptom duration; 72% of patients presented within 7 days after symptom onset."
Researchers also found that 98% of patients had respiratory symptoms when they went to the hospital; with the most common symptoms being shortness of breath, cough, and chest pain. They also found that 87% of patients had leukocytosis; a white-cell count of more than 11,000 per cubic millimeter.
The report also revealed that every single patient had a history of e-cigarette use within 90 days of falling ill, and 94% of patients reported vaping in the week before symptoms began.
Federal health officials indicate that it is important to collect as much information about the vaping products used. Doctors should try to find out if they were using commercially available devices or liquids, if they were sharing e-cigarette products with other people, if they were reusing old cartridges or pods, or if they were heating a drug to concentrate it, then using a specific type of device to inhale it, which is known as dabbing.
Other E-Cigarette Health Concerns
In addition to the cases of lung disease, the U.S. Food and Drug Administration (FDA) has received at least 127 reports of seizures and other neurological symptoms believed to be linked to e-cigarette use. The agency is investigating whether there is a direct relationship between vaping and seizures, or other adverse neurological events.
A stream of additional studies published over the last few years have linked e-cigarette use to seizures, pneumonia, fungal infections of the lungs, and respiratory health risks, among many other adverse health effects.
In the coming weeks, Michigan will become the first state to ban the use of flavored e-cigarette products, as a law signed in June (PDF) goes into effect.
This new information comes amid a growing number of JUUL vaping lawsuits filed by young adults, teenagers and parents, claiming that the manufacturer of the most popular form of e-cigarette targeted their addictive product toward teens and withheld important safety warnings.
"*" indicates required fields