Prescription Drug Misuse Among Teens Leads To Riskier Sexual Behavior: Study
December 16, 2015
By: Martha Garcia
The findings of new research suggest that teens who abuse prescription drugs, such as Vicodin or Xanax, face an increased risk of engaging in risky sexual behavior. 
In a study published online by the medical journal Pediatrics on December 14, federal researchers found that teens who used prescription medications for a non-prescription use were more likely to have sex, have more sexual partners, not use condoms, or use illicit drugs before sex.
Researchers from the U.S. Centers for Disease Control and Prevention (CDC) compiled data from anonymous, voluntary surveys of high school students across the country. The data was taken from the 2011 and 2013 National Youth Risk Behavior Surveys that sampled 29,000 students from grades 9 to 12.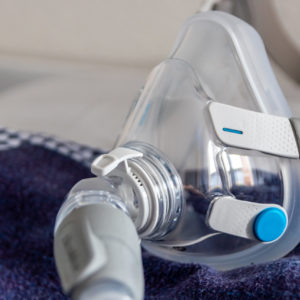 Did You Know?
Millions of Philips CPAP Machines Recalled
Philips DreamStation, CPAP and BiPAP machines sold in recent years may pose a risk of cancer, lung damage and other injuries.
Learn More
The CDC found that teens who used prescription drugs, such as Adderall and Oxycontin, for non-prescription uses had a higher likelihood of having sex. According to the findings, 76% of teens who used prescription drugs for other uses had sex. That compared to only 40 percent of teens who don't abuse prescription drugs who admitted to having sex.
Researchers also found that 36% of prescription abusers admitted to having more than four lifetime sexual partners. This compares to 10% among teens who do not abuse prescription medication.
Nearly 50% of prescription drug-abusing teens who said they were sexually active admitted to not using a condom at their last sexual encounter; compared to 36% among teens who don't abuse prescription drugs.
Among teens who abused prescription medications 38%  also used alcohol and other illicit drugs before their last sexual encounter. This compares to 14% of teens who don't abuse prescription drugs admitting to using alcohol or other illicit drugs before having sex.
Heather B. Clayton Ph.D. M.P.H., lead author of the study, said nearly one in five teenagers reported using prescription drugs that were not prescribed to them, or for other non-prescription uses. Another recent survey revealed one out of every 10 Americans takes prescription drugs prescribed to someone else.
Prescription Drug Abuse Concerns
The CDC is especially concerned about teen prescription abuse, after a 2014 report revealed prescription painkiller overdose deaths were on the rise, putting the nation's youth at even higher risk. A report released in July revealed drug overdoses surpassed car accidents as the leading cause of fatal injuries in the U.S.
Researchers said as the prescription drug abuse increased, so did the association between each risky sexual behavior, suggesting a dose-response relationship. Overall, teens who abuse prescription drugs not meant for them are more likely to engage in risky sexual behaviors than other teens.
Clayton warns that this time of risky behavior can lead to unwanted outcomes, including missing school, doing poorly in school, pregnancy and contracting sexually transmitted diseases. Other research has show teens prescribed prescription painkillers have a higher chance of abusing the same drugs later in life.
The risk of engaging in all the behaviors was higher for males who took prescription drugs for non-medical uses, however for females it was linked to all the behaviors except not using condoms.
The risks were seen even after researchers adjusted for the use of other illicit drugs, suggesting a growing problem among teens. Despite recent research which revealed drug abuse was on the decline, prescription painkiller overdose deaths are on the rise.
Researchers warn the study did have limitations. The survey did not include the street names for prescription drugs, some students may only know the drugs by these names and not their clinical names. Also, it did not account for students who may be abusing prescription drugs but are not in school.
Drugs surveyed included, Oxycontin, Vicodin, Percocet, codeine; as well as sedatives, like Xanax, Ativan and stimulant drugs used to treat ADHD, including Adderall or Ritalin. A drecent CDC report found that four out of 10 children being treated for ADHD are prescribed psychotropic drugs over therapy.
The researchers recommend doctors counsel teen patients about the risks involved with risky sexual behavior. The CDC also calls on doctors to prescribe the lowest effective dose of painkillers to teens, and to avoid combinations of painkillers and sedatives.
"*" indicates required fields