Teens Habitual Checking Social Media Linked To Changes in Brain Development: Study
January 05, 2023
By: Russell Maas
As an increasing number of families and young adults are pursuing social media addiction lawsuits over the practices of Instagram, Facebook, TikTok and other platforms, which make more money by causing users to habitually check their feeds, the findings of a new study indicates that this routine use of social media poses serious risks to the development of adolescent brains, and may make them.
The study was published in the Journal of American Medical Association (JAMA) on January 3, indicating middle-school aged teens who habitually check social media apps may experience changes in neurological development, which make them more sensitive to peer feedback and could have long-term consequences long into adulthood.
Social Media Addiction Concerns
Facebook and Instagram rank among the most popular social networking platforms in the world, with collectively more than two billion users worldwide. Some estimates indicate 90% of teens use social media platforms for an average of three hours per day, and the companies have been widely accused of recklessly designing their algorithms to increase the rate of checking the social media platform to increase advertising profits, despite the risk that teens may become addicted to the services.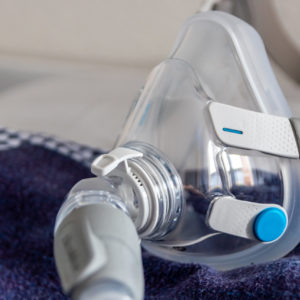 Did You Know?
Millions of Philips CPAP Machines Recalled
Philips DreamStation, CPAP and BiPAP machines sold in recent years may pose a risk of cancer, lung damage and other injuries.
Learn More
In this new study, researchers from University of North Carolina at Chapel Hill explored the link between youth social media usage and brain activity in 169 rural North Carolina sixths and seventh graders. The study followed their social media habits for three years, assessing their daily Facebook, Instagram and Snapchat usage.
Participants then completed a social incentive delay task to measure brain activity and how they responded when expecting peer feedback, while also having a brain imaging scan annually for the duration of the study.
According to the findings, children were found to check the social media apps for likes, comments, notifications and messages quite often, ranging from less than once a day to more than 20 times per day.
Researchers found that children between the ages of 11 and 14 years of age who regularly checked social media accounts throughout the day showed lower sensitivity to social interaction anticipation. Specifically, the imaging scans and delay tasks provided that habitual users suffered lower neural sensitivity in the amygdala, posterior insula, ventral striatum, right amygdala, right anterior insula, and left dorsolateral prefrontal cortex.
When comparing the brain activity in habitual users to non-habitual users during social anticipation, significant differences were found in the longitudinal increases and decreases, with different parts of each group either being more or less activated.
"The results of this cohort study suggest that social media checking behaviors in early adolescence may be associated with changes in the brain's sensitivity to social rewards and punishments", the researchers wrote.
Researchers stated further research to examine the potential long-term nethe brain's sensitivity to social interactions.urological interferences of habitual social media use are needed, and to explore how these changes could impact
Facebook and Instagram Addiction Lawsuits
The findings come as hundreds of young women are now pursuing Facebook and Instagram lawsuits against Meta Platforms, Inc., alleging that the social media platforms fostered addiction and mental health problems, creating resulting in anxiety, depression and even suicidal ideations.
The lawsuits claim Meta, the parent company of both Facebook and Instagram, uses algorithms that are designed to physiologically trap children in order to maximize the length of time they spend on the platforms and the amount of content they view.
While most of the social media addiction lawsuits have been brought against Meta Platforms, Inc, which operates Facebook and Instagram, claims have also been filed against Alphabet Inc., Google LLC, YouTube LLC, Snap. Inc., TikTok Inc. and ByteDance Inc., each raising similar allegations that the platforms are intentionally designed to manipulate and maximize user time and engagement, as well as the type of content they view.
The Panel indicates the number of lawsuits against the social media platforms are growing quickly, with at least 127 cases currently filed in dozens of different U.S. District Courts.
Following oral arguments presented on September 29, the U.S. Judicial Panel on Multidistrict Litigation (JPML) issued a transfer order on October 6, ordering the lawsuits pending throughout the federal court system against the owners of Facebook, Instagram, TikTok, YouTube and SnapChat will be centralized as part of one single multidistrict litigation (MDL).
Although most of the social media companies argued against the creation of the Social Media Adolescent Addiction/Personal Injury multidistrict litigation, the JPML rejected those arguments, and determined that the litigation will be most efficiently managed by U.S. District Judge Yvonne Gonzalez Rogers in the Northern District of California.
"*" indicates required fields