Side Effects of Tegretol, Lamictal May Increase Risk Of Skin Cancer: Study
February 07, 2020
By: Martha Garcia
Using certain epilepsy drugs may increase the risk of developing one of the most common types of skin cancer, according to the findings new research.
In a study published in the February 2020 issue of the Journal of the American Academy of Dermatology, Danish researchers warn that both side effects of Tegretol and Lamictal appear to be linked to increased risk of squamous cell carcinoma, a common type of skin cancer that can be difficult to treat in its late stages.
The researchers conducted a nested case control study identifying skin cancer patients in Denmark from 2004 to 2015 who were matched with disease-free control patients. The study focused on a wide range of antiseizure drugs, including Tegretol, Klonopin, Neurontin, Lamictal, Keppra, Trileptal, phenobarbital, Dilantin, Lyrica, Topamax, and Depakote. The drugs were used for one year or more.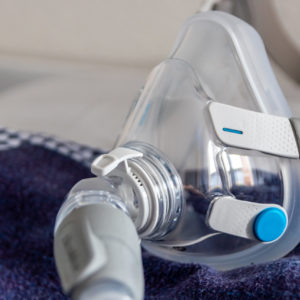 Did You Know?
Millions of Philips CPAP Machines Recalled
Philips DreamStation, CPAP and BiPAP machines sold in recent years may pose a risk of cancer, lung damage and other injuries.
Learn More
Most epilepsy drugs were not associated with increased skin cancer risk. However, Tegretol (carbamazepine) and Lamictal (lamotrigine) were both linked to increased risk of squamous cell carcinoma. Taking Tegretol increased the risk by 88%, while Lamictal use increased the risk by 57%.
The absolute risks of skin cancer were low, according to the findings. The researchers indicated it would require high cumulative exposure for the risk to be relevant. However, they also determined there was a dose response relationship for Tegretol, meaning the higher the dose, the more likely the patient was to develop skin cancer.
Squamous cell carcinoma is the second most common form of skin cancer. It is often found on areas of the body exposed to and damaged by UV rays from the sun. This includes areas like the head, neck, chest, back, arms and hands.
The skin cancer is slow growing and easy to treat when caught in the early stages. However, if undetected it can spread to the tissues, bones, lymph nodes and other areas where it can be harder to treat.
Researchers hypothesize the two epilepsy drugs may increase the risk of squamous cell carcinoma by increasing the skin's sensitivity to UV radiation. Some epilepsy drugs are known to have photosynthesizing effects.
Skin reactions from Lamictal have been a concern for years. Even though the medication has only been available since 1994, Lamictal has been linked to more cases of Stevens-Johnson syndrome (SJS) and toxic epidermal necrolysis (TEN).than any other drug on the market from 1968 through 2009.
Tegretol was first approved in the U.S. in 1974 as an anticonvulsant. It is approved for the treatment of epilepsy, trigeminal neuralgia and bipolar disorder.
Michelle

May 8, 2022 at 7:56 pm

My daughter was put on Tegretol at age 2 and was on it for 10 years. She was weaned off by 13. When she turned 36 she developed a tumor on her back. She had a biopsy and it was melanoma. It did not present as melanoma. It was a shock to her dr. She is in treatment for metastatic melanoma.
"*" indicates required fields