MDL Sought for Tepezza Lawsuits Over Hearing Problems Linked To Thyroid Eye Disease Treatment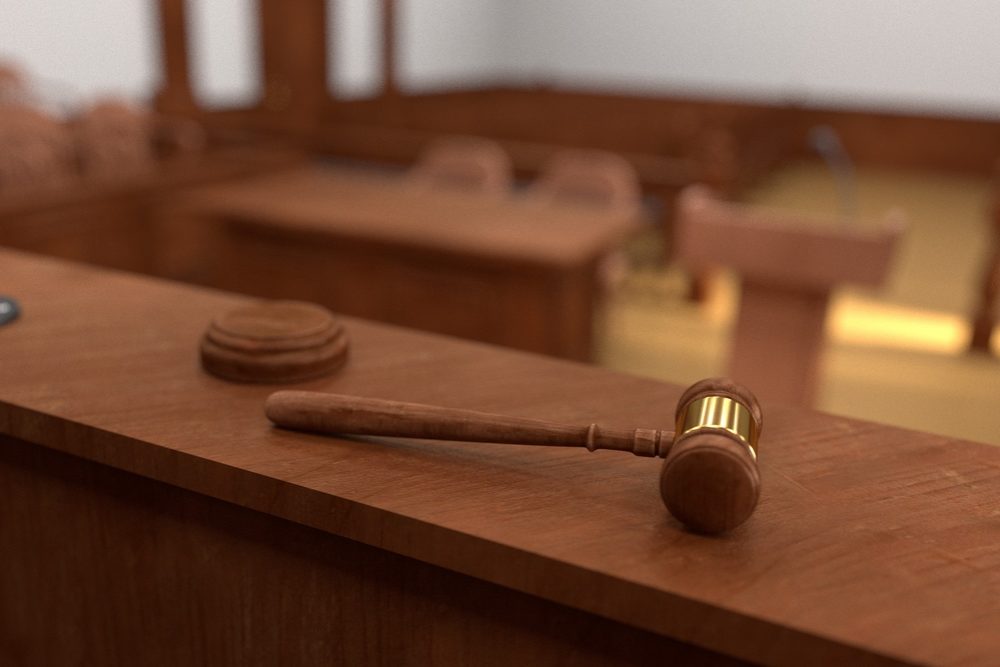 March 27, 2023
By: Irvin Jackson
With a growing number of individuals filing Tepezza lawsuits over hearing problems experienced after receiving the thyroid eye disease treatment, a motion has been filed with the U.S. Judicial Panel on Multidistrict Litigation (JPML) asking that all cases brought in the federal court system be centralized before one judge for coordinated pretrial proceedings.
Tepezza (teprotumumab-trbw) is a new-generation biologic treatment introduced in January 2020, as the first medication approved to treat thyroid eye disease or bulging eyes, which is caused by hyperthyroidism and linked to Graves' disease, resulting in inflammation of eye muscles, eyelids, tear glands and fatty tissues behind the eye.
Although Tepezza was originally intended as a niche treatment, with only a limited market, during the second year the drug was on the market in the United States sales doubled to $1.66 billion, and critics have expressed concern that Tepezza was aggressively marketed without adequately disclosing all of the potential risks.
Hundreds of former users are now coming forward to report that they experienced various forms of hearing problems from Tepezza, including persistent ringing in the ears known as tinnitus, and complete hearing loss. In many cases, the problems persist long after the thyroid eye disease treatments, leaving users with irreversible hearing damage.
Given similar questions of fact and law raised in Tepezza lawsuits filed in U.S. Distsrict Courts nationwide, a motion to transfer (PDF) was filed by plaintiff Kimberly Exton on March 22, asking that all claims to be centralized in the U.S. District Court for the Northern District of California for pretrial proceedings, as part of a Tepezza MDL, or multidistrict litigation.
According to the motion, there are currently at least 18 Tepezza complaints filed in five different U.S. District Courts nationwide, all of which claim plaintiffs suffered hearing loss or hearing problems from Tepezza side effects.
The lawsuits claim Horizon Therapeutics, the manufacturer, should have been aware of the link between Tepezza and hearing loss before it was ever submitted to U.S. regulators for review, since the drug impacts the insulin-like growth factor I, which is known to play a central role in hearing and low levels have been shown to correlate with human syndromes associated with hearing loss. However, plaintiffs say the drug maker failed to adequately test Tepezza, ignored pose marketing reports that clearly indicated users were experiencing hearing loss, and provided false and misleading information about the safety risks with Tepezza, according to the complaints.
"Lost in Horizon's marketing efforts was the fact that Tepezza—which the company was positioning as a cosmetic treatment—can and does result in permanent hearing loss and tinnitus," Exton's motion states. "Following Tepezza's approval in 2020, Horizon immediately began to receive hundreds of Adverse Event Reports (AERs), detailing injuries associated with the drug, including serious permanent hearing loss and tinnitus, but Defendant did nothing with those AERs."
In December, a similar request to consolidate Tepezza hearing loss lawsuits was filed by a group of plaintiffs who brought their claims in the Northern District of Illinois. However, that motion was limited to claims brought in that one district, and the size and scope of the litigation has continued to increase over the past few months.
While Horizon Therapeutics has not yet responded to the motion calling for a Tepezza MDL for the hearing loss claims, the drug maker did oppose the prior request to centralize the claims already pending in the Northern District of Illinois, arguing that claims should proceed as individual claims.
In complex pharmaceutical litigation, where large numbers of claims are brought by users of the same medication or medical product, each experiencing the same or similar injuries, it is common for the U.S. JPML to centralize the litigation to reduce duplicative discovery into common issues that will arise in all claims, avoid conflicting pretrial rulings and to serve the convenience of certain witnesses and parties who will be required to testify in each of the lawsuits.
As Tepezza injury lawyers continue to review and file claims for individuals who experienced hearing problems after receiving the thyroid eye disease treatment, it is ultimately expected that several hundred claims will be brought throughout the federal court system. If an MDL is established, each individual claim may later be remanded back to the U.S. District Court where it was originally filed for trial, if the parties fail to negotiate Tepezza settlements or another resolution for the claims.

TEPEZZA HEARING PROBLEM LAWSUIT
Lawyers provide free consultations and claim evaluations to help determine if financial compensation may be available through a Tepezza lawsuit settlement.
SEE IF YOU QUALIFY FOR A CASE
"*" indicates required fields