Testosterone Black Box Warning Opposed by Doctors With Industry Ties
May 16, 2014
By: Irvin Jackson
A group of doctors with apparent ties to the pharmaceutical industry are continuing to fight back against potential new testosterone warnings about cardiovascular risks, suggesting that the popular drugs sold for treatment of "Low T" actually help prevent heart attacks, despite recent studies that have reached the opposite conclusion.
The Androgen Study Group is a recently formed group of doctors that are urging the FDA to reject a petition filed by the prominent consumer watch Public Citizen, which called for a new "black box" warning for testosterone drugs to provide information about the potential increased risk of heart attacks and strokes associated with the widely used gels, creams, patches and injections.
In a letter sent to FDA Commissioner Margaret Hamburg, M.D. on May 7, the Androgen Study Group opposes the new warnings, indicating that the petition is based on studies that they believe have no scientific merit.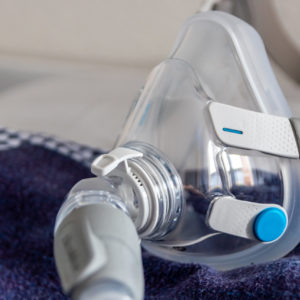 Did You Know?
Millions of Philips CPAP Machines Recalled
Philips DreamStation, CPAP and BiPAP machines sold in recent years may pose a risk of cancer, lung damage and other injuries.
Learn More
Public Citizen is a well-established and respected consumer advocacy organization, which is known for raising awareness about potential risks associated with prescription medications that may not be adequately disclosed on the drug label. In a petition (PDF) filed with the FDA in February, the group called for the strongest testosterone warnings possible to raise awareness about the heart risks associated with medications like AndroGel, AndroDerm, Testim, Axiron and others.
While concerns about the potential link between heart attacks and testosterone side effects have existed for years, concerns were increased in November 2013, when a study published in the Journal of the American Medical Association (JAMA) suggested that older users of testosterone drugs experienced more heart attacks, strokes and death.
That study was followed by a report published in the medical journal PLoSOne in January 2014, which found that "Low T" drugs may double the risk of heart attack for young men with a prior history of heart disease, as well as for men age 65 and older who had no prior heart problems.
Following these studies the FDA announced that it is reviewing the heart safety of testosterone drugs, and it is widely expected that the regulatory agency will require stronger warnings to ensure that consumers and the medical communmity are aware of the potential risks associated with the medications.
Strong Industry Ties
The Androgen Study Group was recently formed in response to what they consider "unnecessary" concerns surrounding the safety of testosterone replacement therapy. While the organization portrays itself as an independent group of professionals dedicated to the accurate and fair treatment of testosterone drugs in medical literature and to the public, it actually consists of several doctors and scientists with close ties to the pharmaceutical industry, including several different manufacturers of popular testosterone drugs.
In March 2014, the Androgen Study Group called on the editor-in-chief of JAMA to retract their study, which the medical journal has refused to do.
In response to the Public Citizen petition, the group suggests that it is not based on any studies that provide serious indication of an increased risk of cardiovascular problems. The Androgen Study Group suggests that Public Citizen has ignored previous research that shows a strong relationship between cardiovascular risks and testosterone deficiency, as well as indications that testosterone therapy improves cardiovascular risk factors.
The letter sent to the FDA indicates that the Androgen Study Group is independent and that its members own no stock in testosterone manufacturing companies. What the letter does not say is that almost all of the doctors in the group have close ties to Auxilium Pharmaceuticals, a leading testosterone manufacturer.
The group includes Drs. Abraham Morgentaler, Martin Miner, Andre Guay, Mohit Khera and Abdulmaged Traish. With the exception of Traish, all are appear to be consultants for Auxilium, which sells Testim, Testopel and Striant testosterone drugs. Conflict of interest declarations made in a study published in March on erectile dysfunction in the American Journal of Medicine state that Drs. Miner and Guay are Auxilium consultants. In an October 6 issue of Clinical Endocrinology News (PDF), Guay called for off-label use of testosterone products and revealed that he was on Auxilium's scientific advisory board.
Morgentaler is currently listed as a member of the Auxilium scientific advisory board in an executive profile on Bloomberg Businessweek, and Khera was mentioned as a consultant for Auxilium in a release by Paradigm Medical Communications on controversies in the treatment of male hypogonadism, which came out about the same time as the JAMA study. In a number of papers in recent years, Traish has maintained that he has no ties to any pharmaceutical company.
The Androgen Study Group's web page also makes no obvious mention that four of its five members work for the makers of some of the more popular testosterone treatments.
Concerns Over Testosterone Problems
Contrary to the position taken by the Androgen Study Group, a number of prominent physicians and medical organizations have raised red flags about the risks associated with testosterone drugs in recent months, including raising concerns about the marketing of the medication by the drug makers in a way that several studies have suggested led to many men receiving testosterone replacement therapy without any real medical need.
Between 2002 and 2012, the use of testosterone replacement therapy has increased more than five-fold, despite the drugs originally being introduced as a "niche" treatment for men suffering from testosterone deficiency caused by a medical condition, such as hypogonadism.
Amid aggressive direct-to-consumer advertising, AndroGel, Androderm, Testim, Axiron and other similar Low T drugs have generated more than $2 billion per year in sales, with more than five million men filling a prescription for testosterone last year in the U.S. alone.
Low T drug marketing has been described as disease mongering, encouraging men to talk to their doctors if they suffer any number of general symptoms common among all men as they age, including weight gain, reduced energy or decreased sex drive.
In February 2014, the Endocrine Society warned about the serious concerns raised by recent studies suggesting men face cardiovascular risks from testosterone drugs, urging doctors to follow their clinical practice guidelines on appropriate use of the medications. The Society called for additional studies to be completed, and suggested that doctors and patients need to discuss the risks and benefits, particularly among men with pre-existing heart disease.
In recent months, a growing number of Androgel lawsuits, Testim lawsuits, Axiron lawsuits and other low T drug claims have been filed by men throughout the United States, alleging that the manufacturers have knew or should have known about the potential heart risks for years, yet failed to provide adequate warnings and information for consumers or the medical community.
In the federal court system, a motion is currently pending that seeks to consolidate and centralize all cases filed in U.S. District Courts nationwide before one judge for coordinated handling as part of an MDL, or multidistrict litigation. Following coordinated pretrial proceedings and any early "bellwether" trials, if testosterone settlement agreements are not reached to resolve the litigation, hundreds of individual trials may ultimately be scheduled throughout the country.
"*" indicates required fields