Testosterone Drug Heart Attack Side Effects Examined in Studies to be Presented This Week
March 09, 2015
By: Irvin Jackson
After the FDA recently announced new warnings about the potential heart side effects associated with testosterone drugs, such as Androgel, Axiron, Testim and others, several new studies will be presented this week that apparently reach contradictory conclusions about the risks that men may face. 
Over the past year, there has been mounting concern within the medical community about the risk that certain men may face an increased risk of heart attacks, strokes and other cardiovascular problems from side effects of testosterone replacement therapy.
Following a review of available data, the FDA announced new testosterone drug warnings last week, which will require the addition of new information to the label about the risk of heart attacks and strokes. Drug makers are also being ordered to conduct new clinical trials to examine the potential heart attack side effects associated with the drugs.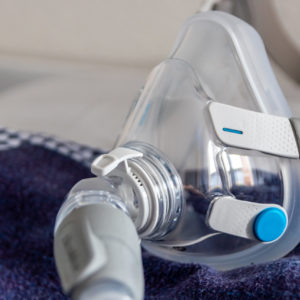 Did You Know?
Millions of Philips CPAP Machines Recalled
Philips DreamStation, CPAP and BiPAP machines sold in recent years may pose a risk of cancer, lung damage and other injuries.
Learn More
At the Endocrine Society's 97th annual meeting in San Diego, California this weekend, research will be presented that warns higher levels of testosterone and lower levels of estrogen may increase cardiovascular risks for men.
The study was conducted by researchers from Harvard Medical School, artificially lowering men's testosterone levels in 400 male test subjects. Half the men were treated with AndroGel, AbbVie's popular testoterone gel, and the other half were given both AndroGel and a drug called Aridimex, which blocks the conversion of testosterone to estrogen.
The findings suggest that higher levels of testosterone lowered levels of HDL cholesterol, known as "good" cholesterol. In addition, low levels of estrogen caused higher fasting blood glucose levels, one of the signs of diabetes, and caused more fat to build up in muscles. These factors lead to an increased risk of heart problems in men, and may explain to some degree why a number of recent studies indicate that men may face an increased risk of heart problems from Androgel and other testosterone drugs.
"These observations may help explain why men have a higher risk of cardiovascular disease," lead researcher Dr. Elaine Yu said in an Endocrine Society press release issued in advance of the meeting.
Contradictory Findings
Despite the findings of several studies suggesting there may be a link between testosterone drugs and heart problems for some men, other research has raised questions about the risk.
At the American College of Cardiology's (ACC) 97th annual meeting, which will also be held in San Diego this weekend, additional research will be presented that found no evidence of heart risks associated with testosterone replacement therapy, according to a press release issued on March 4.
Two studies are expected to be presented. One of the studies is an observational study, while the other involves a meta-analysis of 29 previously conducted studies involving more than 120,000 men in total. The meta-analysis was conducted by researchers from Regions Hospital in St. Paul, Minnesota, and the observational study was conducted by researchers from Aurora Health Care in Wisconsin.
Neither study found a link between heart problems and testosterone drug use. However, the Wisconsin study noted that testosterone drugs did not appear to provide much, if any, cardiovascular benefits, contradicting some findings by studies that claimed testosterone drugs help prevent heart problems.
"The reassurance we get from this analysis in the community setting is that testosterone replacement therapy in patients with low serum levels is not causing any harm, even if it is not providing much cardiovascular benefit [in this patient population]," said lead researcher Dr. Arshad Jahangir. "In the absence of prospective data, I think studies like ours will help ease anxieties around this treatment and provide some information on which physicians can base their prescribing decisions."
The findings appear to contradict the conclusions reached by the FDA last week, which indicated that the agency has concluded there is a possible increased cardiovascular risk from testosterone use, based on available evidence.
The FDA is urging medical professionals to ensure that patients have had a diagnosis of hypogonadism, backed up by laboratory testing, before prescribing drugs like AndroGel or Testim. The agency instructs doctors to conduct tests of serum testosterone concentrations on at least two separate mornings and to avoid testing testosterone concentrations later in the day.
Doctors should also alert men to the risk of testosterone heart attacks and testosterone strokes when putting them on testosterone replacement therapy or if they are already taking low-T drugs.
Testosterone Heart Attack Lawsuits
Amid the continuing debate, a growing number of Androgel lawsuits, Testim lawsuits, Axiron lawsuits and other testosterone drug lawsuits have been filed by men who suffered a heart attack, stroke, deep vein thrombosis (DVT), pulmonary embolism or other injury alleged caused by use of the medications.
All of the complaints raise similar allegations, indicating that the drug makers have failed to adequately research the potential side effects associated with the medication and withheld information about the heart risks some men may face.
The testosterone litigation was spurred by the publication of several studies that suggest the drug makers may have provided inadequate warnings about their medications.
In November 2013, research published in the Journal of the American Medical Association (JAMA) found that older men who began taking testosterone drugs following coronary angiography were more likely to suffer cardiovascular events, such as a heart attack, stroke or death.
That study was followed by additional research published in the medical journal PLoSOne in January 2014, which found that side effects of testosterone drugs may double the risk of heart attacks for men over the age of 65, regardless of their prior health condition, as well as double the risk for younger men with a prior history of heart disease.
In January 2015, another study published in the medical journal Pharmacotherapy found that first time testosterone users may be 40% more likely to have a heart attack when compared to men who did not use the drugs.
Amid the hundreds of product liability lawsuits being filed throughout the federal court system, a multidistrict litigation (MDL) was established before U.S. District Judge Matthew Kennelly in the Northern District of Illinois to coordinate pretrial proceedings, reduce duplicative discovery into common issues, avoid conflicting rulings from different judges and to serve the convenience of the parties, witnesses and the courts.
The first Androgel trials are expected to begin in late 2016, which may help gauge how juries will respond to certain evidence and testimony that could be repeated throughout thousands of cases nationwide if testosterone settlements or another resolution for the litigation is not reached before then.
"*" indicates required fields