Testosterone Lawsuit Statute of Limitations Defense Rejected in Bellwether Case
May 25, 2017
By: Austin Kirk
The U.S. District Judge presiding over all federal testosterone drug lawsuits has shut down an attempt by AbbVie to dismiss the first Androgel bellwether trial, which is set to begin on June 5, indicating that the statute of limitations and statute of repose defenses were waived by the drug maker's decision to wait until the eve of trial to raise the issue.
There are currently more than 6,500 Androgel lawsuits, Testim lawsuits, Axiron lawsuits and other claims filed over failure to warn about the potential side effects of testosterone treatments, which have been linked to reports of heart attacks, strokes, blood clots and other serious injuries.
Given the similar questions of fact and law raised in the cases, complaints filed throughout the federal court system are consolidated as part of a multidistrict litigation (MDL), which is centralized before U.S. District Judge Matthew F. Kennelly in the Northern District of Illinois for coordinated discovery and a series of early trials designed to gauge how juries may respond to certain evidence and testimony that will be repeated throughout the cases.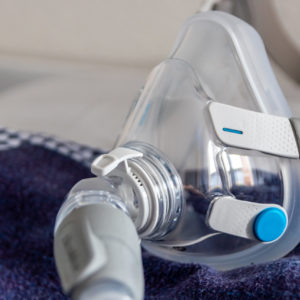 Did You Know?
Millions of Philips CPAP Machines Recalled
Philips DreamStation, CPAP and BiPAP machines sold in recent years may pose a risk of cancer, lung damage and other injuries.
Learn More
Since AbbVie's Androgel is the most widely used testosterone treatment, Judge Kennelly previously established a bellwether process, in which a group of representative cases have been prepared for early trial dates. The cases are designed to raise claims similar to those presented throughout the litigation, and a lawsuit filed by Jeffrey Konrad was previously selected for the first trial date, set to begin on June 5, 2017.
While the outcome of the Konrad trial and other bellwether cases will not be binding on other plaintiffs, representative cases without any unusual or outlying issues were selected to help the parties weigh the relatives strengths and weaknesses of other claims, and facilitate eventual testosterone settlement discussions.
Only a few weeks before the Konrad trial is set to begin, AbbVie indicated that it intends to argue at trial that the claim should be barred based on the Tennessee statute of limitations and statute of repose, which require that individuals file their claims within a limited amount of time. The time frame provided in Tennessee is particularly short, providing only one year to bring a claim, raising case-specific questions about when the plaintiff knew or could have discovered he had a cause of action.
In a case management order (PDF) issued on May 22, Judge Kennelly rejected this defense, indicating that the Court deems the limitations defense waived since it was not raised earlier.
Judge Kennelly pointed out that the Konrad claim was selected as a representative case in August 2016, and that both plaintiffs and defendants proposed it as the first case for trial. While AbbVie did include limitations among a long list of affirmative defenses early in the proceedings, the drug maker did not assert the defense at any time during the extensive summary judgment motions filed before trial. The first mention of the intent to raise this "unique defense" was during a conference earlier this month, on May 11.
"The Court appreciates that some allowances are appropriately made and that some leeway is appropriately given in view of the fact that AbbVie is dealing with upwards of 4,000 cases that have been consolidated before the Court for pretrial purposes. But that does not excuse AbbVie's conduct in this particular case," Judge Kennelly wrote. "The Court would like to believe that this was due to inattention rather than a plan to wait in ambush, but one way or the other, AbbVie's boilerplate pleading of these affirmative defenses and its inaction even after it zeroed in on this case as a bellwether candidate and later a bellwether trial case was completely inappropriate and unjustifiable."
Judge Kennelly indicated that he would not have had parties pursue discovery, depositions and all the work that went into prepping the Konrad for a bellwether trial had the issue been brought up earlier. He concluded that to allow the defense now would unfairly prejudice Konrad and would be disruptive to the bellwether process, as Konrad's case was specifically selected because it was an ideal representative lawsuit reflecting similar claims to those presented in thousands of other cases.
The case management order came just days after a joint status report (PDF) on May 22, which addressed the possibility of adding additional cases to the AndroGel bellwether trial schedule.
Following the Konrad trial next month, additional Androgel bellwether cases are set for trials are expected to begin on July 5, September 18 and January 8, 2018. Additional bellwether cases involving claims against Auxulium Pharmaceuticals, the makers of Testim, are set to begin in early November 2017 and April 2018.
Following bellwether trials in the MDL, if the parties fail to reach settlements or another resolution for the litigation, each individual case may be remanded back to the U.S. District Court where it was originally filed for a separate trial dates in the future.
Robert

August 7, 2019 at 11:17 pm

I suffered a heart attack several years ago after using "TESTIM" but was just recently made aware that "TESTIM" was probably the proximate cause of the heart attack which required installation of a Pacemaker and a Stent. Am I too late to file a claim??
"*" indicates required fields