Report Highlights Importance of Public Access to Testosterone Risk Study
August 11, 2014
By: Irvin Jackson
Free access provided to a recent medical study about the potential testosterone heart risks helped to kick off an FDA investigation and led to an immediate increased awareness about the potential side effects of a popular class of medications, according to a prominent medical journal.
A recent blog post by Michelle Dorm, associated editor of PLOS One, highlights the unusual and widespread exposure received by a study published by the medical journal in January, which found that side effects of testosterone replacement therapy may increase the risk of heart problems for men.
The original research indicated that men may face double the risk of a heart attack on testosterone if they are under the age of 65 and have pre-existing heart disease, or if they are over the age of 65, regardless of any pre-existing heart condition.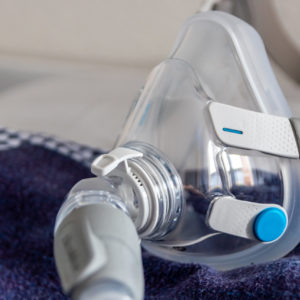 Did You Know?
Millions of Philips CPAP Machines Recalled
Philips DreamStation, CPAP and BiPAP machines sold in recent years may pose a risk of cancer, lung damage and other injuries.
Learn More
The study involved a review of data on more than 55,000 men who received an initial prescription for low testosterone, and compared them to men who received a first prescription for an erectile dysfunction drug.
Looking at data on the rate of non-fatal heart attacks suffered during the first 90 days of treatment among the groups of men with similar health conditions, researchers concluded that taking testosterone may increase the average man's overall risk of heart attack by 36%, but the risk was substantially higher among men over the age of 65 and those with a history of heart disease, regardless of age.
Atypical Trajectory for Testosterone Study
The testosterone risk study was made available for free on-line by the medical journal, resulting in an "atypical trajectory post-publication," according to Dohm. Days after the study was released, the FDA announced it was investigating testosterone drug safety, and evaluating whether additional warnings or regulatory actions are needed due to the cardiovascular risks.
"Rather than gaining traction first in the media, riding a flurry of social media activity, and then eventually attracting the attention of health regulators, immediate action was taken by the FDA within days of publication," Dohm notes in the post. "Concurrently, the article received an explosion of media coverage within a week post-publication in the New York Times: Well Blog, NPR-Health News, and The Wall Street Journal MarketWatch, among others, and was continuing to receive coverage in the BBC News and NPR as late as April 2014."
Dorm looked into the possible reasons for the influence of the article, which followed a study published in November 2013 in the Journal of the American Medical Association (JAMA), which found an increased risk of heart attacks, strokes and death on testosterone for older men with pre-existing heart conditions.
Just days before the PLOS One study, another study was published in the Journal of Clinical Endocrinology & Metabolism that suggested that many low testosterone drug prescriptions are not medically necessary. Researchers found that there has been more testing for low testosterone levels in recent years, as well as an increasing number of men prescribed the drugs when they had normal testosterone levels.
The PLOS One study, coming so close on the heels of similar findings just a few months earlier, sparked concern over the popular "low T" drugs, which have been aggressively marketed directly to consumers in recent years and grown into a $2 billion a year industry.
Some critics have said that the direct-to-consumer marketing has led to a large number of men believing that they suffer from hypogonadism, which causes low testosterone levels, or low T, which is a phrase coined by testosterone drug manufacturers.
The commercials for drugs like AndroGel, Testim and Axiron urge men to get their testosterone levels checked, but many say that it has resulted in doctors prescribing testosterone often without ever checking testosterone blood levels to men who are seeing the normal effects of aging. At least one other study has warned that when men do get the blood tests they are often unreliable.
The PLOS ONE article has been widely cited in other research, was shared across social media, received tens of thousands of views and significant reader comments and critiques. Dorm believes that it occurred not only because it was a topic of interest, but also because the article was free to access, instead of being behind a pay wall as is the case with most medical journal studies published online, which require that the article be purchased individually or that the reader be subscribed to that particular journal to gain access.
"[T]he value of this article may not be strictly in its views, shares, citations, or even saves, or any combination or calculation thereof, but instead in its open access visibility to the public, healthcare providers, federal agencies, and media outlets," Dorm determined. "Anyone, anywhere in the world with Internet access can read this article and its surrounding discussion and then decided for themselves how to respond and react. and that alone is worth more than any level of metrics combined."
Testosterone Drug Lawsuits
Manufacturers of low testosterone drugs currently on the market are now facing a growing number of product liability lawsuits filed by men throughout the U.S. In recent months, hundreds of AndroGel lawsuits, Axiron lawsuits, Testim lawsuits and other claims involving testosterone gels, creams, patches and injections have been filed in courts throughout the country.
All of the complaints involve similar allegations, indicating that the drug makers withheld important information about the testosterone risks from consumers and the medical community. Men indicate that they never would have taken the low T drugs if they had been warned about the increased risk of suffering a heart attack, stroke, deep vein thrombosis (DVT), pulmonary embolism or sudden death.
As the number of testosterone drug lawsuits filed in U.S. District Courts nationwide has continued to grow, the U.S. Judicial Panel on Multidistrict Litigation established coordinated pretrial proceedings for the cases last month, centralizing all testosterone litigation before U.S. District Judge U.S. District Judge Matthew Kennelly in the Northern District of Illinois.
"*" indicates required fields