Testosterone Testing Increases, But May Not Accurately Reflect Need for Low T Drugs: Study
November 26, 2014
By: Irvin Jackson
As the popularity of testosterone replacement therapy has risen in recent years, a new study suggests that more men are having testosterone levels tested. However, many doctors may be doing the testosterone testing wrong, potentially exposing men to potential heart risks with "low T" drugs, like Androgel, Axiron, Testim and others.
As concerns have emerged over the potential cardiovascular risks with "low T" drugs, a new study suggests that more men are having their testosterone levels tested before being prescribed popular medications like Androgel, Testim, Axiron and others. However, researchers indicate that many doctors may be doing the testosterone testing wrong. 
In a study published this month in the Journal of Sexual Medicine, researchers from the University of Chicago medical Center report that there has been a significant increase in testing for testosterone levels between 2009 and 2012.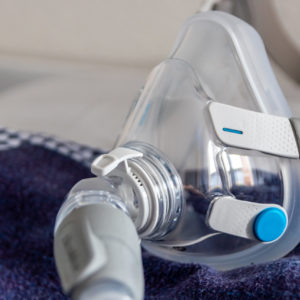 Did You Know?
Millions of Philips CPAP Machines Recalled
Philips DreamStation, CPAP and BiPAP machines sold in recent years may pose a risk of cancer, lung damage and other injuries.
Learn More
Researchers suggest that the increase appears to be linked to aggressive direct-to-consumer advertising by drug manufacturers that have encouraged men to seek "low T" drugs if they experience various symptoms of testosterone deficiency, such as decreased energy or sex drive, which are also commonly associated with the natural effects of aging.
Despite the increased testing, the researchers found that only 9% of patients had samples taken in the morning, as recommended to accurately read testosterone levels. As a result, more than 90% of men may be receiving inaccurate testosterone readings.
The study looked at data on more than 320,000 men between the ages of 18 and 85 from 2009 to 2012. At the start of the study, only 2.5% of men had been tested for low testosterone levels. However, by the end, that number had increased to 3.6%.
Of those tested, only a fraction had low testosterone levels tested between 7 a.m. and noon, as recommended to get a more accurate measure of whether men suffer from hypogonadism, which can cause abnormally low testosterone levels beyond the natural effects of aging.
"Direct-to-consumer ads for testosterone replacement therapies have significantly increased over the past several years. Subsequently, testing for low serum testosterone has correspondingly increased," the researchers noted. "Compliance of physicians obtaining early morning serum testosterone levels is low. Further education of practitioners is required to appropriately test patients for hypogonadism."
While the testosterone medications were initially expected to be a niche treatment for men suffering drops in testosterone associated with hypogonadism or other medical conditions, amid aggressive direct-to-consumer advertisements, the low T drugs are now used by many men who may have no real medical need for the treatments.
In 2010, 1.3 million men had received testosterone prescriptions. Two years later, that number had increased to 2.3 million. The largest increase was among men age 40 to 64, jumping from 850,000 in 2010 to 1.5 million by 2013.
Testosterone Drug Heart Risks
The findings comes amid increasing concerns over the potential risk that side effects of testosterone drugs may increase the risk of heart attacks, strokes, blood clots or death for certain men.
In response to several studies published over the past year, an FDA advisory panel recommended recently that the use of testosterone drugs be limited to men with a true medical need, urging doctors to avoid prescriptions for so-called "life-style" uses.
Testosterone levels can vary widely depending on the time of day, and can also be influenced by a number of factors, such as whether the subject's favorite sports team won the night before. As a result, there is little standardization among labs and overconfidence in the accuracy of single blood tests for testosterone levels.
In addition, an FDA report released in advance of the September 2014 advisory panel meeting found that only about half of the men taking testosterone drugs appear to have been diagnosed with hypgonadism, and about 25% have not even had their testosterone concentrations tested prior to initiating therapy.
Concerns about the over-prescription of testosterone drugs have been a focus of regulators over the past year, following the publication of two studies that highlighted potentially life-threatening risks that may be associated with use of the drugs.
In November 2013, a study published in the Journal of the American Medical Association (JAMA) that found older men who began taking testosterone drugs following coronary angiography were more likely to suffer cardiovascular events.
That study was followed by additional research published in the medical journal PLoSOne in January 2014, which found that side effects of testosterone drugs may double the risk of heart attacks for men over the age of 65, regardless of their prior health condition, as well as double the risk for younger men with a prior history of heart disease.
While the research has not led to conclusive information on the link between low T drugs and cardiovascular risks, the FDA advisory panels convened to evaluate the risk have recommended that drug makers be required to conduct more thorough clinical trials to better determine the risks.
Testosterone Lawsuits
As a result of the drug makers' failure to previously research and warn about the potential heart risks, hundreds of Androgel lawsuits, AndroDerm lawsuits, Testim lawsuits, Axiron lawsuits and other testosterone drug lawsuits have now been filed in courts throughout the U.S.
All of the complaints involve similar allegations that the drug makers placed their desire for profits before consumers safety, by aggressively marketing the use of the drug without thoroughly researching the potential cardiovascular risks.
In the federal court system, testosterone lawsuits filed in U.S. District Courts nationwide have been consolidated for pretrial proceedings, discovery and a series of early trial dates. The lawsuits are centralized as part of a federal Multidistrict Litigation (MDL), which is pending before U.S. District Judge U.S. District Judge Matthew Kennelly in the Northern District of Illinois.
The first Androgel trials are expected to begin in late 2016, which may help gauge how juries will respond to certain evidence and testimony that could be repeated throughout thousands of cases nationwide if testosterone settlements or another resolution for the litigation is not reached before then.
"*" indicates required fields