Tegretol, Prednisone, Other Drugs May Interfere With Elderly Thyroid Test Results, Researchers Warn
March 23, 2021
By: Martha Garcia
The findings of a new study highlight the impact medications like Tegretol, prednisone, lithium and other similar drugs may have on thyroid function and results of thyroid tests, which is often overlooked by doctors.
Roughly one in three older patients taking thyroid medication also take other medications which may interfere with thyroid function and tests designed to help doctors determine what dosage of thyroid drugs need to be prescribed, according to the findings of new research.
Researchers with the University of Michigan collected data from more than 538,000 patients over the age of 65 who used thyroid hormone medication, such as levothyroxine, and who were in the U.S. Veterans Health Administration database from 2004 to 2017. Patients also took other drugs for other conditions.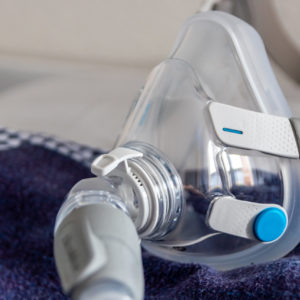 Did You Know?
Millions of Philips CPAP Machines Recalled
Philips DreamStation, CPAP and BiPAP machines sold in recent years may pose a risk of cancer, lung damage and other injuries.
Learn More
Medications which appear to interfere with the tests include prednisone, prednisolone, carbamazepine, phenytoin, phenobarbital, amiodarone, lithium, interferon-alpha and tamoxifen.
Hispanic patients, women, and patients with other medical conditions were the most likely to take medications that interfered with thyroid function. Patients over 85 years old were less likely to be taking thyroid hormones and medications which interfered with thyroid function.
Older adults who have had thyroid ablation, or had their thyroid removed because of thyroid cancer take thyroid hormones known as levothryoxine or Synthroid to treat low levels of naturally occurring thyroid hormone. Thyroid hormones are involved metabolic functions, temperature regulation and many other biological functions.
Thyroid management is often complicated because many older patients take multiple medicines for numerous chronic conditions, such as diabetes, hypertension, cancer, and other conditions. This increases the risk of drug interactions occurring and the potential for side effects.
Doctors often overlook the possibility of drugs interacting with thyroid hormone medications, the researchers said.
When drugs interfere with thyroid hormones it can lead to too much or too little of the hormone circulating in the system. Low levels of thyroid hormone can cause weakened heart or slowed heart rhythm and side effects like fatigue. It can also lead to obesity, joint pain, high blood pressure, swelling in the ankles and high cholesterol. Too much thyroid hormone can also cause irregular heartbeat.
Researchers said patients should be made aware of whether certain medications or supplements should be adjusted when taking thyroid hormones or before taking blood tests to check hormone levels. They also indicated knowing how drugs and hormones interact can help doctors guide patient medication use and direct hormone testing.
The findings were presented last Thursday at an online meeting to the Endocrine Society. Research presented at conferences are considered preliminary until published in a peer-reviewed journal.
Jessica

April 18, 2022 at 11:12 am

I took lithium for a few months and gained 30 pounds in one month and now I've got hypothyroidism from taking lithium. My whole life has changed and I'm not able to do things I've done before from my thyroid being messed up.
"*" indicates required fields