Tire Recalls Are Often Ineffective, Allow Dangerous Tires to Remain on Vehicles: NTSB
October 28, 2015
By: Russell Maas
Government highway safety officials indicate that the current method for recalling tires that may have dangerous defects is ineffective, leading to calls for a new registration process to make it easier to track down and recall tires when a problem is discovered. 
The National Transportation Safety Board (NTSB) released a series of recommendations to the National Highway Transportation Safety Administration (NHTSA) on October 27, warning that only about 20% of tire recalls actually result in recovery under the current plan.
As a result, many vehicles with dangerous and defective tires remain on the road, increasing the risk of serious injury in an auto accident, because owners were never notified that there is a problem with their tires.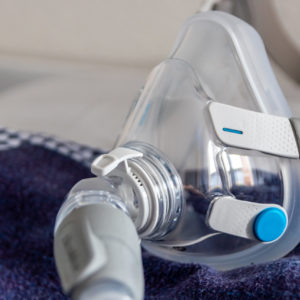 Did You Know?
Millions of Philips CPAP Machines Recalled
Philips DreamStation, CPAP and BiPAP machines sold in recent years may pose a risk of cancer, lung damage and other injuries.
Learn More
"Our investigation revealed that very few tires are actually registered for recall purposes," NTSB Chairman Christopher A. Hart said in a press release. "So manufacturers cannot contact drivers if their tires need to be recalled, which can place the drivers and their passengers at risk of a tire-related crash."
Hart explained that these risks could be prevented if the dealer was able to contact potentially affected consumers. Hart stated that a better registration processes, more accessible tire-recall information, and higher recall repair completion rates could save hundreds of lives each year.
The NTSB's tire safety investigation (PDF) began after four tire-related accidents in Florida, Louisiana, Arizona, and California that killed 12 people and injured 42 others.
The agency consulted with experts in the tire safety field and concluded that tire failure accidents lead to more than 500 deaths each year in the United States. NTSB said in 2013 alone, there were 33,000 crashes linked to tire failures leading to 18,000 injuries and 539 deaths.
The investigation further found that of the 3.2 million tires recalled in the U.S. between 2009 and 2013, only 44% were recovered. The agency's research indicates that only about 20% of recalled tires are returned to the manufacturers, leaving the potential for them to be sold and used on U.S. roadways.
NTSB officials say the problem with today's current registration and recall process is that only dealers and distributors controlled by the tire manufacturers are required to register newly purchased tires on behalf of the customer. No such requirement exists for independent dealers and distributors, which is where the majority of tires are purchased.
At an NTSB symposium in December of last year, the Rubber Manufacturers Association issued a report estimating nearly a 100% tire registration rate for manufacturer-controlled dealerships but only a ten percent rate among the majority selling independent dealers.
NTSB Calls For Mandatory Tire Registration
As a result of the Board's findings, the NTSB has suggested the NHTSA seek authority to require all tire dealers to register tires at the point of sale and implement this process as a mandatory policy.
Additional recommendations include developing minimum standards for tire industry leaders to develop computerized methods of capturing, storing, and uploading registration information at the point of sale that includes owner contact information to assist in notifying the purchasing customer if a tire recall takes place.
Another recommendation the NTSB made was to establish a NHTSA website to allow users to search a database by tire identification number as well and brand and model to check for recalls, similarly to how the NHTSA established the Takata airbag recall database, which included millions of impacted vehicles. The website would also contain information raising awareness to consumers about the necessary routine maintenance and the physical signs of unsafe and deteriorating tires.
Aside from just registration and awareness, the NTSB also is also encouraging the automotive and tire industries to develop tire safety plans to reduce or mitigate tire-related crashes by adopting stricter standards and working toward more advanced designs.
One of the last recommendations was directed towards tire manufacturers, specifically asking the major names such as Bridgestone Americas Inc., Continental Tire the Americas LLC, Cooper Tire & Rubber Co., Kumho Tire USA Inc., Michelin North America Inc., Pirelli Tire North America Inc., Toyo Tire North America Manufacturing Inc., and Yokohama Tire Corp.
The NTSB called on them to put the safety recall information for their tires on their websites to be searchable by tire identification number, brand and model for consumer convenience.
"*" indicates required fields