Water Ban in Toledo, Ohio Continues Due to Contamination
August 04, 2014
By: Irvin Jackson
About half a million Ohio residents around the Toledo area have been without water for three days now, due to high levels of toxins in the drinking water. 
A warning remains in place for those living in the northwest Ohio and southwest Michigan area, which pulls its water from Lake Erie. Officials say that high levels of toxins, likely caused by algae, have made the water dangerous to drink.
The initial warning came on Saturday, after tests at one of the city's drinking water treatment plants indicated toxic levels of microcystin.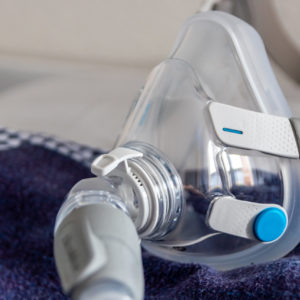 Did You Know?
Millions of Philips CPAP Machines Recalled
Philips DreamStation, CPAP and BiPAP machines sold in recent years may pose a risk of cancer, lung damage and other injuries.
Learn More
Residents were then warned not to drink or brush their teeth with the water. They were also warned that bathing in it may lead to skin irritation, and that children should not bathe in the water at all because of the risk of ingesting the contaminated water. Boiling the water will not help, but instead may cause the toxins to grow, officials warn.
Microcytins are toxins usually associated with large blue-green algae blooms. Such a bloom is believed to be occurring in Lake Erie and fueling the microcytin levels. Exposure can cause serious liver damage.
Symptoms can include vomiting, cramps, and rashes. However, no illnesses have been reported to date.
To deal with the resulting water shortage, Governor John Kasich has declared a state of emergency and has mobilized the Ohio National Guard to use water purification systems to create drinking water for the area. The water is being supplied via water distribution centers.
Michigan authorities are also distributing water from water stations near the border with Ohio. About 30,000 Michigan residents are believed to also be affected.
Algae blooms are fueled by phosphates and nitrates going into the water, typically in the form of fertilizer and manure from farms, golf courses and concentrated animal feeding operations, but also from wastewater treatment plants, stormwater runoff, and leaking septic systems as well. Environmentalists have for years warned that the algae blooms threatened the local water supply.
Last year, a small town near Toledo was ordered not to drink the water because of algae bloom toxin levels as well, but that only affected about 2,000 people.
This weekend's water contamination is the latest of several incidents this year in the U.S. where large numbers of residents have been warned that the water is too contaminated to drink.
In February, more than 300,000 West Virginia residents in the Charleston area were without water for nearly a week. The water contamination incident was caused by thousands of gallons of 4-methylcyclohexane, or MCHM, which leaked from a ruptured Freedom Industries storage tank into the Elk River. The chemical is used to clean coal, but can cause eye and skin irritation as well as nausea, and its long-term exposure effects have never been thoroughly studied. The company was driven out of business under the weight of the lawsuits filed against it after it received several citations for not having secondary containment systems in place to protect the water supply.
That was followed just days later by a coal ash spill in North Carolina, causing residents along the Dan River to be warned to avoid contact with the water as a result. The spill was tracked back to a 48-inch pipe under a retired Duke Energy plant that broke and released tens of thousands of tons of coal ash into the river. The company later announced that another pipe at the facility had also been releasing untreated wastewater. Investigators found arsenic levels in the river that were 14 times higher than the federally recommended levels.
In Ohio, investigators say that testing shows that the toxic levels in the water are decreasing, but it is still not considered safe to drink. There is also no guarantee that another blue-green algae bloom won't cause another such event.
The incident is a step back in time for many residents of the Lake Erie area, which is the shallowest of the Great Lakes. In the 1970s, it was so polluted that the water once caught fire, helping lead to the Clean Water Act.
Photo Courtesy of Steve A Johnson via Flickr CC 2.0
"*" indicates required fields