Too Much Oxygen During Surgery Linked to Organ Damage: Study
December 30, 2022
By: Martha Garcia
Researchers are warning about the potential risks associated with patients receiving too much oxygen during surgery, which can lead to damage to the kidneys, heart, and lungs.
The researchers who conducted the study suggest a need to reconsider how oxygen is used during surgery.
While oxygen is often necessary during surgery, the findings of a recent study published in the medical journal The BMJ suggests that liberal use may not be warranted and could be detrimental to patient health.
Researchers from Vanderbilt University Medical Center in Tennessee conducted an observational cohort study at 42 medical centers across the United States participating in the Multicenter Perioperative Outcomes Group data registry. Data was reviewed on a total of 350,000 adult patients undergoing surgical procedures greater than 120 minutes in duration, who received general anesthesia and endotracheal intubation and who were admitted to the hospital after surgery between January 2016 and November 2018.
Among study participants, 6.5% of patients experienced acute kidney injury, accounting for more than 19,000 patients. Another 3% of patients experienced myocardial injury accounting for 8,900 patients and 4% of patients suffered lung injury, accounting for nearly 14,000 patients.
Oxygen Use During Surgery
Oxygen is administered to patients routinely during most surgeries along with general anesthesia. It is often done to help prevent tissue injury, lower surgical site infection, and improve healing.
Arterial blood hemoglobin oxygen saturation, or SpO2, is measured throughout surgery allowing doctors to increase or decrease oxygen to specific levels as needed.
The typical level of SpO2 is 94% to 95%, but in some cases, it is given in excess to saturate hemoglobin. This is known as supraphysiological oxygen.
Too Much Oxygen Can Cause Organ Damage
The findings of the study indicate this level of excess oxygen can lead to damage to the body's cells and tissue, but the harm is not extensive. The absolute risk is low, but liberal use of oxygen should be reconsidered, researchers warned.
Patients at the high end of oxygen levels had a 26% increased risk of acute kidney injury. They also had a 12% increased risk of myocardial injury and a 14% increased risk of lung injury.
These patients also had a 9% increased risk of stroke and 6% greater odds of death within 30 days after surgery compared to patients who received lower levels of oxygen.
The average oxygen level for most patients is 54%. Patients who experienced supraphysiological oxygen levels experienced oxygen at 80% through a 135-minute procedure, well above average levels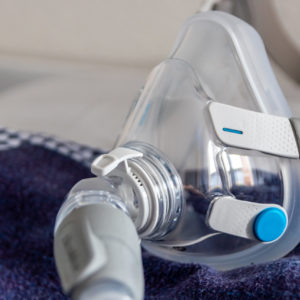 Did You Know?
Millions of Philips CPAP Machines Recalled
Philips DreamStation, CPAP and BiPAP machines sold in recent years may pose a risk of cancer, lung damage and other injuries.
Learn More
Researchers warn the study was observational and does not prove cause and effect, and does not establish that higher levels of oxygen lead to damage to the heart, lungs, and kidneys.
Other explanations for the injuries may be that some patients experienced other health conditions that led to doctors administering more oxygen to compensate for those problems, which in turn led to organ damage.
The findings do highlight the need for healthcare experts to assess the routine administration of excess oxygen, leading researchers to recommend doctors be more cautious, as some patients can't tolerate higher levels of oxygen, especially during surgical procedures.
Some factors may play a bigger role, such as diet and lifestyle, but those were not considered for this study. More research is needed to determine the full impact excess oxygen may have on patients during surgery, especially those already at risk, researchers wrote.
"*" indicates required fields