Top 10 Health Concerns in 2016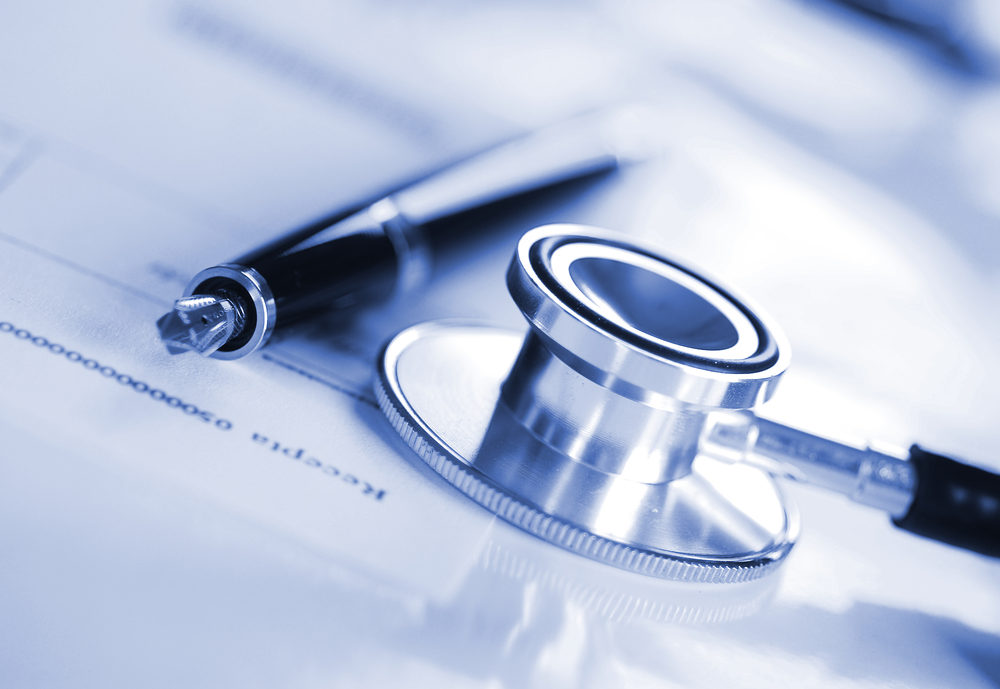 December 30, 2016
By: Irvin Jackson
This is the third in the AboutLawsuits.com annual series highlighting the top stories and issues that emerged in 2016.
Over the past year, a number of serious health issues linked to drugs, devices and consumer products raised serious concerns among consumers, doctors and the regulatory community. Below is a list of the Top 10 Health Concerns in 2016
1. Talcum Powder Ovarian Cancer
For decades, adult women have used Johnson's Baby Powder, Shower-to-Shower and other talcum powder products for feminine hygiene purposes; powdering their genitals or adding the powder to their underwear to control moisture and odor.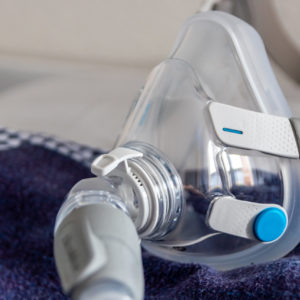 Did You Know?
Millions of Philips CPAP Machines Recalled
Philips DreamStation, CPAP and BiPAP machines sold in recent years may pose a risk of cancer, lung damage and other injuries.
Learn More
Johnson & Johnson has aggressively marketed the use of talcum powder for feminine hygiene, especially among African-American women, leading to the widespread assumption that the practice is safe. However, studies have existed for years that side effects of talcum powder applied around the genitals may increase the risk of ovarian cancer.
In 2016, information about the link between talcum powder and ovarian cancer started to gain mainstream media attention, and hundreds of women and families nationwide filed Johnson's Baby Powder lawsuits and Shower-to-Shower lawsuits against Johnson & Johnson, alleging that the disease could have been avoided if the manufacturer had provided warnings for women.
Three separate juries awarded massive verdicts against Johnson & Johnson this year, after reviewing evidence and internal memos, including punitive damages designed to punish the manufacturer for failing to warn about the ovarian cancer risk with talcum powder.
2. Roundup Non-Hodgkins Lymphoma
A debate over the safety of Monsanto's widely used Roundup weed killer, which emeged in 2015, began to fully embroil regulators in the U.S. and other countries this year.
The Environmental Protection Agency (EPA) sent out what some say were confusing signals about whether it considers the herbicide safe, and the Food and Drug Administration (FDA) started searching for Roundup residue in the nation's food supply, then stopped after preliminary results suggested widespread infiltration, claiming they did not have the technology to continue.
Concerns over the risk of non-Hodgkins lymphoma and other cancers from Roundup increased rapidly after the World Health Organization's International Agency for Research on Cancer (IARC) classified glyphosate contained in the weedkiller is a probable human carcinogen in March 2015.
The warning sparked world-wide debate about the widespread use of Roundup and other glyphosate-based weedkillers, and raised questions about why Monsanto failed to warn farmers, landscapers, gardeners and other consumers about the potential Roundup risks.
In February 2016, the FDA announced that, for the first time, it would begin looking for glyphosate residue in the U.S. food supply. This came after it was revealed that FDA researchers have already found high levels of Roundup residue in U.S. honey. FDA regulations do not technically allow any amount of glyphosate in U.S. honey, some researchers have noted.
However, in November, FDA officials said that the testing has been halted due to numerous problems trying to determine how much of the herbicide is in U.S. food. Those problems include a lack of agreement and confusion over testing methodologies, and a lack of equipment sensitive enough to be useful in some labs.
In early summer, leaked documents from the EPA indicated that the agency did not see glyphosate as a potential carcinogen. However, in December a panel of EPA advisers raised questions about the agency's methodologies, questioning why some evidence was included and others excluded.
The IARC's findings were based off of only peer-reviewed, independent research on glyphosate and its potential cancer effects. However, the EPA excluded some of those studies and also relied on studies conducted by industry interests and studies which were never published or peer-reviewed, the panel and some speakers noted.
Some said that it appeared the EPA violated its own guidelines in its selection of evidence, by excluding a number of peer-reviewed studies which found a statistically significant link between glyphosate and non-Hodgkin's lymphoma, which EPA officials defended by claiming they exercised "professional judgment."
Monsanto now faces a growing number of Roundup cancer lawsuits filed throughout the United States, typically involving individuals diagnosed with a form of non-Hodgkin's lymphoma following heavy exposure to the herbicide as a farm or agricultural worker. The complaints allege that the manufacturer recklessly promoted Roundup and pushed greater and greater use of the chemical, without disclosing the potential health risks.
A recent U.S. Geological Survey on glyphosate usage nationwide found that an estimated 2.6 billion pounds of the herbicide has been sprayed on America's agricultural land over the two decades since the mid-1990s, when Monsanto introduced "Roundup Ready" crops that are designed to survive being sprayed with glyphosate, killing the weeds but not the crops.
3, Heartburn Drug Kidney Failure Risks
Nexium, Prilosec, Protonix, Prevacid, Dexilant and other proton pump inhibitors (PPI) are among the most widely used drugs in the world, taken by millions on a regular basis to treat and prevent heartburn and acid reflux.
Since the drugs have widely been thought to be safe and carry few serious side effects, many users have remained on medications for years, with little or no effort to reduce use. However, in 2016, concerns about the kidney risks with Nexium, Prilosec and other PPI have led many consumers and health experts to question the safety of the drugs.
In January 2016, researchers published a study in the medical journal JAMA Internal Medicine found that the side effects of Nexium, Prilosec and other proton pump inhibitors (PPI) may increase the risk of kidney disease by as much as 50%.
The findings added to prior kidney risks highlighted in an April 2015 study published in the medical journal CMAJ Open, which found that users of the popular heartburn drugs may face triple the increased risk of developing acute interstitial nephritis, which involves inflammation of the kidneys, and a 2.5 fold increased risk of acute kidney injury. Both of these conditions can lead to the development of chronic kidney disease and end-state renal failure.
Over the past year, a growing number of individuals and families nationwide have begun to pursue Nexium lawsuits, Prilosec lawsuits, Protonix lawsuits, Prevacid lawsuits, Dexilant lawsuits and other claims against the manufacturers the acid reflux drugs, alleging that they withheld important safety information and placed their desire for profits before consumers safety.
4. Invokana Health Risks
Since Invokana was first put on the market, it has been linked to a growing number of serious side effects and health problems. This year was no different.
Invokana was the first member of a new class of diabetes drugs introduced in mid-2013, known as sodium-glucose co-transporter 2 (SGLT2) inhibitors, which also include similar medications like Farxiga, Invokamet, Jardiance, and Xigduo
At the end of last year, the FDA announced that Johnson & Johnson and the makers of other SGLT2 inhibitors were being required to add new diabetic ketoacidosis warnings to their medications, indicating that users may experience a dangerous buildup of acid levels in the blood. These new warnings that were in place for the first time by early 2016, urging users to to stop taking the drug and seek immediate medical attention if they experience symptoms like abdominal pain, fatigue, nausea, respiratory problems or vomiting.
In June 2016, the FDA announced another new Invokana warning update, indicating that the medication may increase the risk of acute kidney injury and other kidney problems.
A growing number of Invokana lawsuits and Farxiga lawsuits were filed over 2016, alleging that the manufacturers of these new generation diabetes drugs should have done a better job researching the potential side effects, and provided warnings for consumers and the medical community before encouraging doctors to switch diabetics to the new medications. The lawsuits point out that there was a wealth of scientific data and studies which should have been enough to warn the manufacturer of these potential risks.
5. Opioid Addictions
The U.S. continued to struggle with an opioid epidemic this year, with reports that abuse and deaths were increasing, even among the nation's children.
Research published in May indicated that more than 3,000 reports are received each month at poison control centers involving opioid poisonings, and the overall opioid abuse epidemic has reached an all time high recently, with recent federal data indicate that the number of deaths from narcotic painkillers has increased 137% since 2000.
Child hospitalizations following an overdose on an opioid drug increased nearly two-fold since 1997, and overdose hospitalizations among younger children skyrocketed by 205%, according to a study published in November.
In recent years, the opioid overdose epidemic has worsened, affecting more than 2 million Americans who abused or were dependent on prescription narcotic painkillers in 2014 alone. Opioid overdoses increased 137 percent from 2000 to 2015, reaching an all time high in the U.S.
6. Abilify Compulsive Gambling
Unlike most of the other health threats, those linked to Abilify did not manifest as identifiable physical injuries. Instead, the popular antipsychotic is believed to cause compulsive gambling and other addictive behaviors, resulting in financial ruin and devastating families of individuals already dealing with mental disorders.
Following years of concerns that side effects of Abilify may increased the risk of gambling, sex addiction, binge shopping and other compulsive behaviors, the FDA finally announced that new warnings would be added to the popular antipsychotic drug in May 2016.
Although gambling warnings have been provided with Abilify in several other countries, doctors and consumers in the United States were not provided with any information until this year about the risk that the medication may cause uncontrollable urges to engage in destructive behavior.
The new Abilify warnings highlight the importance of doctors and family members monitoring Abilify users for gambling problems, compulsive shopping and other impulsive activities, suggesting that symptoms may appear shortly after starting use of the drug or increasing dosage, often going away shortly after the medication is discontinued.
The label update came after a study published in early December 2015 indicated that users of Abilify face a 532% increased risk of pathological gambling when compared to those who did not take the drug.
Bristol-Myers Squibb and Otsuka Pharmaceuticals now face a growing number of Abilify gambling lawsuits brought on behalf of individuals throughout the U.S., alleging that they may have avoided substantial losses and damage to their financial security if the drug makers had not withheld the warnings from American consumers and doctors.
7. Exploding Electronic Cigarette Batteries
A growing number of reports link electronic cigarettes, also known as e-cigarettes and vapes, to fires and explosions. These incidents have been linked to their lithium ion batteries and have occurred while they were being charged, while in use, and even when just sitting in victims' pockets.
The e-cigarette explosions have resulted in severe injuries, lost fingertips and are considered a threat to air and road transportation.
The FDA's Center for Tobacco Products released a report in March in the journal Tobacco Control that identified at least 92 reports of electronic cigarette explosions between 2009 and September 2015. However this report is considered to be outdated and severely unrealistic of the number of injuries caused by the devices.
Other reports have placed the number of incidents much higher. A report in April by Ecigone.com indicated there had been nearly 160 exploding or combusting e-cig incidents reported through the media at that time, with many likely going unreported due to the user's right to privacy or embarrassment to report.
In May, the U.S. Department of Transportation's Pipeline and Hazardous Material Safety Administration (PHMSA) banned all forms of electronic smoking devices from checked baggage on aircrafts, and e-cigarette devices and batteries may not be charged aboard any aircraft. The rule was finalized by the agency following several recent reports of e-cigarettes catching on fire inside of checked luggage.
The U.S. Centers for Disease Control and Prevention have estimated that nearly 15% of U.S. adults have tried the popular e-cigarettes at least once and estimate nearly four percent of the population are regular users.
8.  Auto Accident Deaths
Federal regulators reported this year that 2015 saw a significant increase in the number of auto accident fatalities, frequently linked to distracted and drowsy driving. That trend appears to have continued through 2016, according to preliminary data.
Auto accident deaths rose about 10% in 2015, and in October the NHTSA released new vehicle collision safety data from the 2016 issue of Traffic Safety Facts, indicating the number of motor vehicle deaths during the first half of 2016 increased 10%, compared to the same time period last year, suggesting another consecutive rise in traffic related fatalities.
The NHTSA estimates nearly 18,000 people died in car crashes from January to June of 2016. During the first half of 2015, nearly 16,000 people lost their lives in car accidents. Both years showed a significant increase when compared to the car crash fatality data from the first six months of 2011, which reported about 15,000 deaths.
Researchers warned that the second quarter of 2016 represents the seventh consecutive quarter that has had increases in fatalities, compared to the same quarters in the prior year.
10. Lead in Drinking Water
In December 2015, the mayor of Flint, Michigan declared a state of emergency over the amount of lead detected in the city's drinking water and the spike in children testing positive for lead poisoning. The problem was tracked back to a switch in the city's water system, resulting in improperly treated water going through old, lead-lined pipes.
The incident gained national attention as an entire city had to switch to bottled water for drinking and bathing, and a number of water contamination lawsuits and criminal investigations were launched, ultimately resulting in a number of Michigan state and local officials facing criminal charges.
An effort is underway to replace those lead water pipes in Flint, but they have reportedly been moving slowly. However, the problems there may highlight problems with changing lead service lines nationwide.
In October, documents from the EPA indicated that the agency is considering a call to replace all lead-lined water pipes in the U.S., as a number of other communities began to find high levels of lead in their drinking water following the Flint crisis, which is still ongoing.
Lead poisoning for children is already known to increase the risk of nervous system injury, brain damage, seizures or convulsions, growth or mental retardation, coma and even death.
Despite concerns caused by the Flint water crisis, one of the more common causes of of lead poisoning is lead-based paint, which was banned in the United States in 1978 due to the risk of severe and permanent brain damage and developmental problems, particularly in children. However, a number of older homes still contain the toxic paint on the walls, and if it flakes or peals off, young children could ingest the paint chips or breathe dust that comes from the paint, resulting in lead poisoning.
The U.S. Centers for Disease Control and Prevention (CDC) estimate that 535,000 children ages 1-5, or about 2.6% of such children in the U.S., have levels of lead in their blood that place them at risk for adverse health effects. To come up with that number, the CDC analyzed data from the National Health and Nutrition Examination Survey from the years 1999 to 2002, and 2007 through 2010.
The majority of those children are poor and live in older urban areas, mainly in the inner city. Most are minorities, meaning such exposures add to numerous problems already plaguing inner city black and Latino youths, such as poverty, high crime and poor schools.
Tags:
3T Heater-Cooler System,
Abilify,
Auto Accident,
Baby Powder,
Drug Overdose,
Electronic Cigarettes,
Explosions,
Gambling,
Glyphosate,
Hospital Infection,
Invokana,
Kidney Failure,
Non-Hodgkins Lymphoma,
Roundup,
Shower to Shower,
Talcum Powder,
Top 2016
Image Credit: |
"*" indicates required fields