Bacteria-Tainted Water Used To Make Children's Medications, FDA Warning Letter Claims
November 21, 2019
By: Martha Garcia
The U.S. Food and Drug Administration (FDA) indicates that a tainted water system used by Torrent Pharma may have resulted in bacteria contaminating certain children's medications and other over-the-counter drugs.
In a warning letter sent to Torrent Pharma Inc. on October 28, the regulators indicated that the manufacturer's water system is tainted with bacteria and contaminated various products, including two drugs that were not approved by the FDA.
The over-the-counter (OTC) products include phenobarbital oral solution and hydrocortisone acetate suppositories. The warning issued to Torrent focused on bacterial contamination, but also indicated that the company manufactured drugs that were not FDA approved.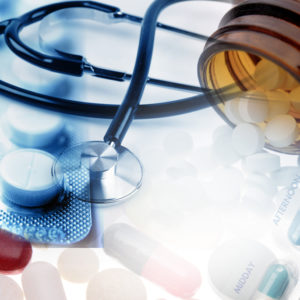 The FDA inspected the drug manufacturing facility in Levittown, Pennsylvania from March 11 to April 9, 2019, indicating that testing confirmed the presence of Burkholderia cepacia bacteria.
The warning indicates Torrent is in violation of current good manufacturing practice regulations and methods of manufacturing, processing, or packing do not follow good manufacturing practice.
The inspectors discovered the bacteria in manufacturing equipment rinse samples. The contamination stemmed from the pretreatment and downstream distribution system, and the regulators indicate that the company had a problem with poor fittings of the water treatment system.
The FDA called on the company to replace the system, and said that a temporary system Torrent put in place in response does not meet FDA standards to consistently produce water that meets appropriate microbial limits. The system produced drug products intended to be swallowed or used as rectal suppositories.
The FDA is calling for a comprehensive assessment of the proposed new water system, temporary and permanent, and thorough corrective action to mitigate the bacteria problem.
This isn't the first problem the FDA has warned Torrent about involving potentially tainted drugs. In August, Torrent recalled dozens of OTC cough syrups, nasal sprays, and rectal suppositories. The FDA issued another warning letter in October indicating the company's India based manufacturing plant was producing tainted blood pressure medications.
Since August 2018, Torrent Pharmaceuticals has been the subject of numerous recalls involving generic valsartan and losartan hypertension medications, due to the presence of cancer-causing impurities, including N-nitrosodimethylamine (NDMA), N0Nitrosodiethylamine (NDEA), and N-Nitro-N-methyl-4-aminobutyric (NMBA).
Exposure to the recalled pills has been linked to reports of liver cancer, stomach cancer, small intestine cancer, colorectal cancer, esophageal cancer and other digestive tract cancers, and hundreds of valsartan and losartan lawsuits are now being pursued in courts nationwide against manufacturers and distributors of the pills.
"*" indicates required fields