Valsartan, Losartan Recall Problems Leads To FDA Warning Letter For Torrent Pharmaceuticals
October 17, 2019
By: Irvin Jackson
Torrent Pharmaceuticals has been singled out by federal regulators for its role in massive hypertension drug recalls over the past year, due to the presence of cancer-causing impurity problems with valsartan, losartan and irbesartan.
On October 8, the FDA issued a warning letter to Torrent Pharmaceuticals regarding problems at it's India manufacturing plant involving the active pharmaceutical ingredient (API) in losartan. The letter came in the wake of an April inspection, which found serious deficiencies at the facility.
According to the FDA, the Torrent plant determined that at least 340 batches of finished products tested out of specification (OOS) over a two year period. However, according to a May FDA inspection, the manufacturer then retested 73% of those and reversed the findings without explanation, or on baseless grounds, and then shipped those tablets to the U.S. and abroad.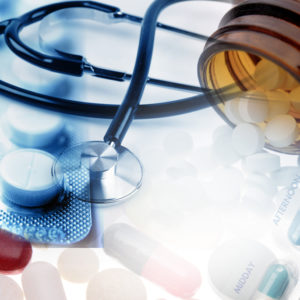 FDA inspectors report the plant failed to review unexplained discrepancies when components or finished products failed to meet specifications.
From 2017 to 2019, 340 batches of finished products were found to be out of specification, and then deemed 73% of those results to be invalid and shipped them any way.
In the warning letter, the FDA deemed the company's responses to it's April inspection findings to be inadequate so far.
A day after receiving the letter, Torrent issued a press release (PDF) acknowledging the warning letter, saying it planned to work with the FDA to resolve the issues.
"We will be engaging with the agency and are fully committed in resolving this issue at the earliest," Mahesh Agrawal, vice president of Torrent's legal department and company secretary, said in the press release. "The company is also committed to maintaining the highest standards of compliances and quality manufacturing across all its facilities."
Since August 2018, Torrent Pharmaceuticals has been the subject of numerous recalls involving generic valsartan and losartan hypertension medications, due to the presence of cancer-causing impurities, including N-nitrosodimethylamine (NDMA), N0Nitrosodiethylamine (NDEA), and N-Nitro-N-methyl-4-aminobutyric (NMBA).
Exposure to the recalled pills has been linked to reports of liver cancer, stomach cancer, small intestine cancer, colorectal cancer, esophageal cancer and other digestive tract cancers, and hundreds of valsartan and losartan lawsuits are now being pursued in courts nationwide against manufacturers and distributors of the pills.
However, until now the FDA had not directly tied in the inspection findings with the chemical impurities. But on October 15, in an update on the hypertension drug recalls, the FDA acknowledged that Torrent has been one of the subjects of a global investigation into the recalls, and that the warning letter was part of that.
"The warning letter outlines several manufacturing violations at Torrent's Taluka-Kadi, Indrad, Gujarat facility, including failure to follow written procedures for production and process control and failure to adequately investigate batch discrepancies. Failure to correct these violations may result in further action by the agency," according to the FDA statement. "The warning letter is another result of the agency's ongoing investigation."
In September, high levels of NDMA were also discovered in Zantac and its generic equivalents, which evidence suggests may have been part of the pills since the widely used heartburn treatment was first introduced in 1983. Soon after, the FDA issued a Zantac NDMA contamination warning.
A number of generic drug manufacturers now face product liability lawsuits brought by individuals diagnosed with liver cancer, kidney cancer, stomach cancer, colon cancer and other digestive tract cancers after use of the contaminated pills. However, as valsartan recall lawyers continue to review and file claims over the coming months, it is widely expected that several thousand cases will be filed nationwide.
Grace

February 24, 2020 at 11:35 pm

I have been diagnosed with stage 2 LIVER CANCER..
"*" indicates required fields