Legislation Seeks to Limit Rights of Consumers, Workers, Patients, and Small Businesses
March 06, 2017
By: Austin Kirk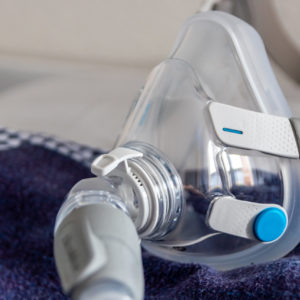 Did You Know?
Millions of Philips CPAP Machines Recalled
Philips DreamStation, CPAP and BiPAP machines sold in recent years may pose a risk of cancer, lung damage and other injuries.
Learn More
In addition, there are several other bills in development, which are part of what appears to be a push to wear down lawmakers with a deluge of litigation bills. One of the most concerning among them is the Protecting Access to Care Act (HR 1215), which seeks to place a $250,000 cap on noneconomic damages in medical malpractice cases, severely limiting the amount of financial compensation consumers and families of those killed can recover when devastating injuries are caused by preventable mistakes.
The American Association for Justice (AAJ) issued a statement on HR 1215 last week, highlighting the far-reaching ramifications that could essentially close the court-house doors for many Americans
"This insulting proposal does nothing to help Americans access safe, affordable health care. Instead, H.R. 1215 would punish patients who are injured or killed by even the intentional acts of a health care provider," American Association for Justice President Julie Braman Kane said in the statement. "H.R. 1215 would protect an astonishingly broad range of dangerous health care providers, including medical professionals who sexually assault patients, nursing homes that neglect and abuse their residents, and pharmaceutical manufacturers that market deadly drugs and devices. Americans injured by these services and products deserve access to justice, but this bill will force people to suffer without any avenue to hold those responsible accountable."
Despite being called the "Fairness in Class Action Litigation Act", H.R. 985 has also come under considerable criticism, as it appears to be designed to virtually eliminate class action lawsuits in the United states. The proposed new requirements place the burden on plaintiffs to identify each class member, forbids class representatives from being a previous client of the class action lawyer, and prevents attorneys from being paid until all class members have been paid. In addition, each class member must prove they suffered the same "type and scope" of injury.
The bill would also require every class representative to describe the circumstances by which they were included in the complaint, and would force them to reveal other class action lawsuits they have been involved in.
The proposed legislation would not only affect class action lawsuits, but would impact multidistrict litigation (MDL) procedures as well, where similar individual lawsuits are consolidated for pretrial proceedings, given similar questions of law and fact raised in the separate cases. The bill would require every plaintiff to present evidence of injury before being allowed into the MDL, which may counter efforts by judges to streamline filing procedures and move the litigation forward efficiently.
With a Republican led House and Senate, the bills push especially restrictive and prohibitive measures, which will have a major effect on the ability of consumers to hold companies accountable for wrongdoing that results in damages, leaving the individual consumer to bear the burden of preventable injuries caused by a corporation or medical provider.
HR 725 is another proposed measure, which is designed to allow large corporations to more easily remove cases to federal court, which often provides procedural advantages for large corporate defendants. HR 720 includes provisions that removes the option of attorneys withdrawing cases in 21 days without facing sanctions, and mandates that judges sanction attorneys monetarily for cases they deem to be frivolous. The legislation could have a chilling impact on the ability of consumers to find attorneys willing to investigate cases on a contingency fee. While attorneys are often willing to investigate cases without any guarantee of a fee unless they win, agreeing to pursue a case may expose them to substantial fines and sanctions under the proposed legislation.
Concerned consumers should make sure their voice is heard, as these measures are being pushed through Congress.
"*" indicates required fields