Tough Mudder Injury Risks Highlighted in Study on Obstacle Race
November 18, 2013
By: Martha Garcia
Following reports involving multiple injuries and at least one death at Tough Mudder obstacle races, new research raises serious questions about the safety of the events and other extreme sports races that have become increasingly popular in recent years.
A study published this month in the Annals of Emergency Medicine outlines reports of injuries suffered during the course of one Tough Mudder event. Researchers provided in-depth reports on injuries suffered by five individuals, who were among at least 38 participants treated at a local emergency department during the two-day event.
Tough Mudder races are held at various times throughout the United States, consisting of 10 to 12 miles of strenuous racing terrain, often including inclines of nearly 1,800 feet. Each event users nearly 700,000 gallons of mud and features more than 20 obstacles, including swimming through icy water, running through a field of live wires while wet, crawling in mud underneath barbed wire and diving into a pit of mud and water from a 12 foot drop.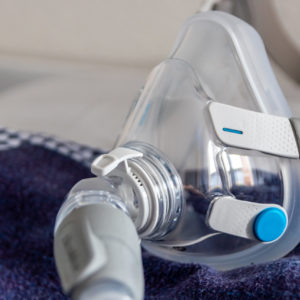 Did You Know?
Millions of Philips CPAP Machines Recalled
Philips DreamStation, CPAP and BiPAP machines sold in recent years may pose a risk of cancer, lung damage and other injuries.
Learn More
During the event reviewed by researchers, one individual endured 13 electrical shocks, sustaining multiple burns and inflammation of the heart muscle. Several other participants also sustained electrical shocks, resulting in an altered mental state, seizure like activity, fainting and partial paralysis. At least one patient was admitted to the intensive care unit and diagnosed with Todd's paralysis, while another participant was admitted to the hospital and treated for dehydration and rhabdomyolsis, a serious and potentially life-threatening syndrome that causes muscle deterioration.
"The volume and severity of injuries in the Tough Mudder race we studied was unusually high, possibly leading to some permanent disabilities," said lead study author Marna Rayl Greenberg, DO MPH, of Lehigh Valley Hospital and Health Network in Allentown, Pa. "The 1.5 million people who are predicted to enter obstacle races like this in the next year should be well aware of the risks they are taking."
The authors of the report highlight that the training and conditioning that most of the participants go through prior to the race can not adequately prepare them for elements such as "jumping from a nine-foot height or running through a field or electrical wires while wet and hot."
Tough Mudder Safety Concerns
More than 50 Tough Mudder events are held around the world each year, with 10,000 to 13,000 participants during most days.
Each participant is required to sign a liability waiver before participating. Signs posted at events often feature warnings like: "Remember, you signed a death waiver."
Amid the increasing popularity, concerns have been raised about the safety of the events and whether the obstacle races are put on with sufficient medical and safety measures.
Earlier this year, the risks were highlighted by the death of a 28 year old man during a Tough Mudder race in West Virginia. The participant jumped from the "Walk the Plank" obstacle, a 15-foot high wooden scaffold jump that leads into a 12-foot deep pit of cold, muddy water. After plunging into the murky water, the man did not surface and additional participants continued to jump in after him.
Officials later ruled the death an accidental drowning, but witnesses and videos of the event suggested that it took safety personnel far too long to recognize that the participant did not exit the water or to attempt a rescue.
Although Tough Mudder has indicated that approximately 75 certified rescue personnel work each event, This translates to only one safety personnel for about every 150 participants; ratios far too low for proper safety and supervision, according to critics.
According to media reports following the West Virginia race, at least 20 people required water rescue before the drowning. Other participants said race overseers offered no guidance on how to traverse the obstacles in a safe manner.
Tough Mudder officials continue to use the same Walk the Plank obstacle at races with minor changes. Officials have sectioned off the scaffold to account for the amount of racers using it at one time.
Many participants sign up for these events seeking a thrill or to challenge their endurance. There is no governing body to oversee the obstacles during Tough Mudder, or similar races. Tough Mudder creators market their brand as "the toughest event on the planet," but more and more questions are being raised about whether it is as safe as it should be.
Photo Courtesy of The 621st Contingency Response Wing via Flickr/Creative Commons
"*" indicates required fields